When it comes to flashing the flesh, there is nothing easier to pull off, or as subtly sexy as a hint of peep toe. The old wardrobe rule that you should always choose cleavage or legs, never both, can also be said to apply here with the toes doing the talking, the foot and ankle are snugly encased in purple and green glitter in these Lindford lace up booties by B Brian Atwood. The design is also available in lace nappa leather which contrasts a cream background with a black lace overlay. Priced at $525.00 from BrianAtwood.com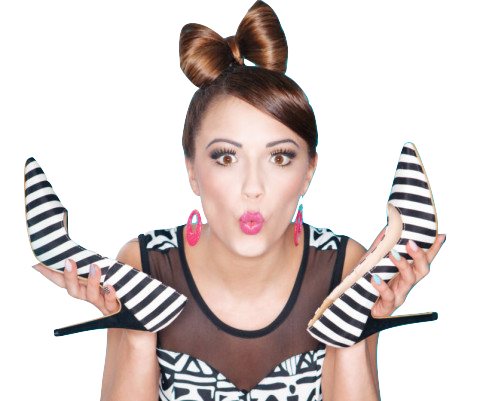 Welcome, Heel Lovers!
Do you adore high heels?
Subscribe to my free newsletter and get high on heels now!
Discover more incredible high heels