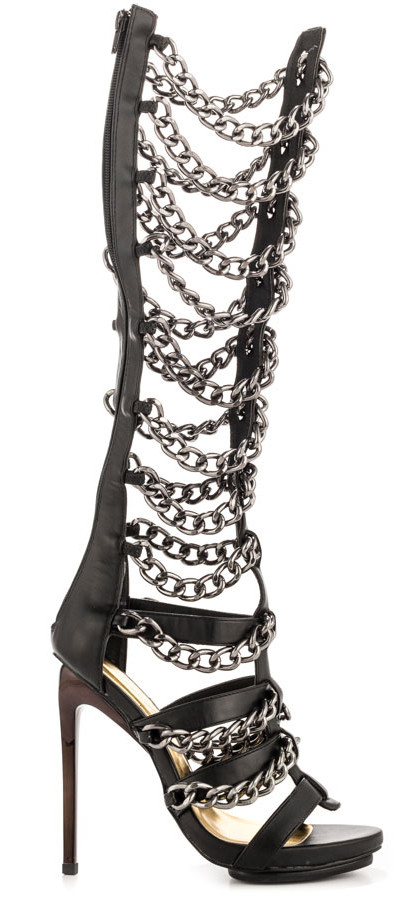 Always living life on the edge, up-and-coming label Privileged has brought out a gladiator sandal that hints at the world of the dominatrix in the nicest possible way. This arse-kicking gladiator uses gun-metal curb chain for straps and continues the metallic theme with a razor thin metallic heel.
UPDATE, March 2018: These heels from 2014 are no longer available for sale (ie they have sold out). If this changes, we will update this page with links. 
The black Vunk gladiator sandal by Privileged was available for $139.99
(it's also available in gold, but we think the black is more in keeping with its no-nonsense, kick arse approach). Vunk has a back zipper running the length of the 15.5 inch high shoe which sits atop of a 4.75 inch heel with 0.75 inch platform.
The sandals have sold out on heels.com before and the continuing popularity of the gladiator sandal trend suggests that is likely to happen again with these real chain high heeled sandals. So if you're looking for a party-piece shoe (with a hint of fetish), then go for it.