We've all heard of flares for legs but what about flares for shoes? Topshop turns style terms on its head this week with the gorgeously girlie Lillie platform shoes with gently curved flare high heel. The flare comes from the sultry slink of the stem, which undulates in chunky blonde wood to a gorgeously minimalist white leather upper.
The 5 inch heel is offset with an ultra high platform, giving feet comfort as they flaunt their new acquisition. The thick white leather straps add a chic edge but the overall look can be mixed and matched with any of this season's sporty, floral or monochrome silhouettes. Also available in tan and red. £55.00 Topshop.com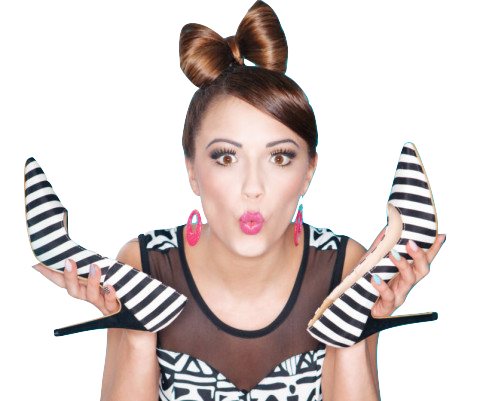 Welcome, Heel Lovers!
Do you adore high heels?
Subscribe to my free newsletter and get high on heels now!
---
Naughty shoes!
One 6 inch stiletto sandal outsells all others. This is it.
---
Discover more incredible high heels