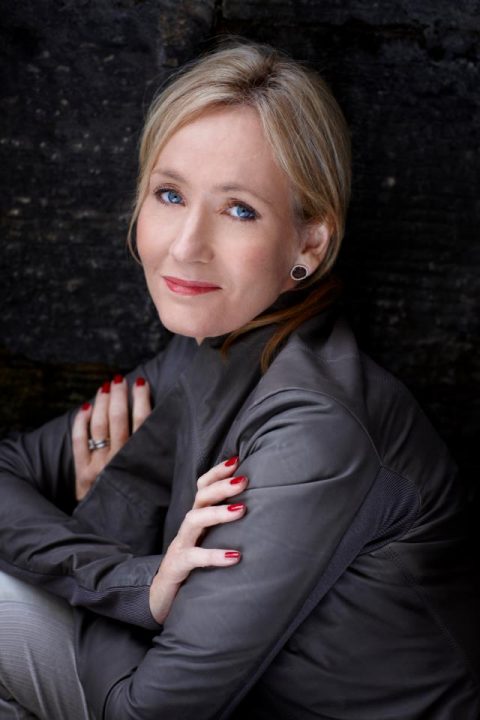 JK Rowling, the United Kingdom's best-selling author since records began, has announced her love of high heels on the state broadcaster the BBC. "I love a heel," JK told presenter Jane Garvey when she appeared as a guest editor on Radio 4's Woman's Hour last month.
JKR used her time on the show to speak about matters close to her heart, including high heels. "There definitely are more important things in life than shoes," she said. "Having said that…. I like shoes."
JK has been spotted over the years wearing towering stilettos from designers such as Christian Louboutin, Jimmy Choo, Charlotte Olympia and Giuseppe Zanotti, and she devoted some of her time on Woman's Hour to her views on the power and myth of heels. The topics the author covered included how much women love high heels and her thoughts on men with shoe fetishes! JKR also disclosed that she's only 5 foot 4.5 inches tall in her stockinged feet, and that she does wear flats at least occasionally. We've extracted some of JK Rowling's quotes about these topics below.
JK's time on air had a serious side to it as well. The noted philanthropist spoke about multiple sclerosis, an illness which killed her mother who was diagnosed with an aggressive form of the disease when just 35 years old. In 2010, JK donated £10M to the University of Edinburgh to found a clinic in her mother's name, the Anne Rowling Regenerative Neurology Clinic.  
JKR also also used the Woman's Hour show to discuss the issue of de-institutionalising children, which she described as the issue closest to her heart.  In 2005 the author founded the charity Lumos which works to replace institutions with community-based services.
JK's stint on the airwaves was the first time in nearly 60 years of broadcasting  that the Woman's Hour radio show had used a guest editor. Some quotes from the high heel-related part of JK Rowling's contribution to Woman's Hour are below.
 JK Rowling on wearing high heels
JKR told listeners that, contrary to what people might think, she was actually quite short. Her height often comes from heels, but fortunately she doesn't seem to mind this at all:
I love a heel. I'm short, I'm only 5 foot 4 and a half [inches]. People are often surprised at how short I am because I wear heels so often. So people assume I'm a nice willowy 5′ 9″, but that just shows you what high shoes I wear.
JK Rowling on owning flats
Although she loves her heels, JKR does have some flats in her wardrobe for performing practical tasks in:
I'm not a sensible flats girl… [But] I do own some flat boots…. You do need to be able to walk the dog and I do walk the dog, and I don't do that in stilettos.
JK Rowling on men with shoe fetishes
JKR said she didn't think that men are nearly as obsessed with shoes as women are. She then digressed to tell a story about a friend of hers who had met a high heel shoe fetishist, although JKR said she'd never had such an experience herself:
I think there is clearly a dodgy subset of men who really do care about women's shoes. I've never met one of those. Although a girlfriend of mine did once – I don't know whether this is true or not – she swore to me that she'd met a man and all he wanted to do was buy her stilettos. It sounded like a fantasy to me but apparently there are such men out there.
JK Rowling on her appearance
JKR spoke about how she had tidied up her appearance because she found it difficult when she first became well known to read criticism of her appearance. Eventually she decided to "get my act together." However the time-consuming nature of looking after her appearance sometimes grates:
I do often resent the amount of time that it takes to pull yourself together to go on TV. It must be so nice to be a man and simply just think "which of my three suits should I wear today?"
JK Rowling on women's obsession with shoes
JKR also turned her attention to the amount which women love shoes, something she has apparently been pondering for a while:
I have often wondered in a vague way why women are so obsessed with this particular item of clothing. And I think it is undeniable that probably shoes do come first in the most mythologised, fetishised item list.
You can hear the uncut BBC Radio 4 interview with JK Rowling talking about high heels here and the Woman's Hour show  in the form in which it went to air here.