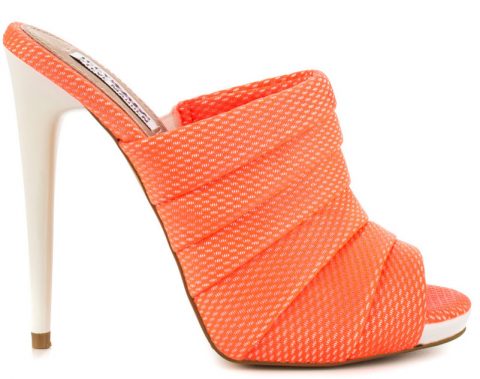 Spring is here, which means fun heels. Iggy Azalea's collection from Steve Madden has the right idea with these coral mules that don't take themselves too seriously. Funny, flirty and all round fabulous, we just love these heels.
UPDATE, March 2018: These heels from 2015 are no longer available for sale (they previously retailed for $129.99 via heels but have sold out). If this changes, we will update this page with links. 
As for a dress to match, we couldn't go past this cheeky number from AMI Clubwear. UPDATE: This dress has sold out also. Sorry.