It's 100% a mystery to me why more designers don't produce high heel sneakers. Every time a pair come on the market they fly off the shelves.
Anyhow, Christian Louboutin knows a money-making shoe when he sees one, hence his new Boltina trainer high heel.
This new 4.8 inch stiletto has mesh side-panels and lining just like a sneaker. However dig beneath the surface and you'll find the designer's iconic red-sole – which is leather of course.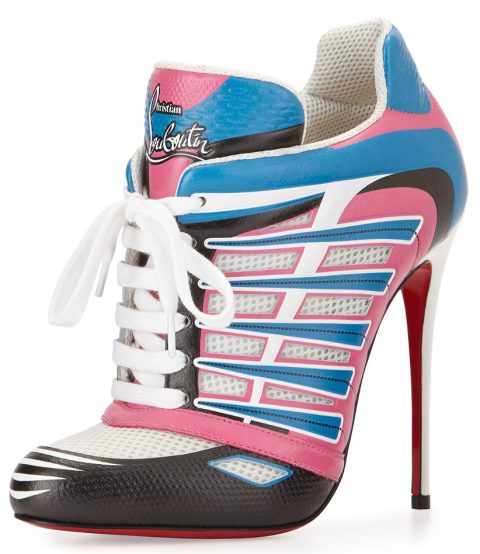 The sneaker high heel has a Christian Louboutin logo detail on both the tongue and heel.
UPDATE: as at at 10 March 2016, this shoe has sold out and is unavailable for sale. It was once sold from Neiman Marcus for $1,095 in April 2015. If this high heeled sneaker becomes available again we will link to retail outlets from this post.