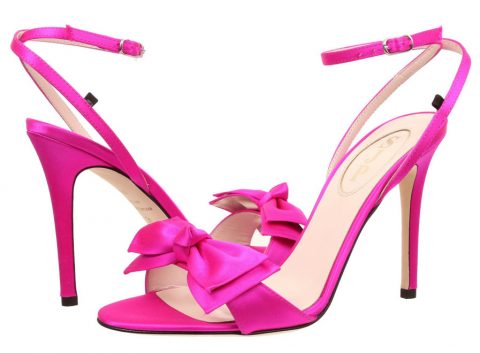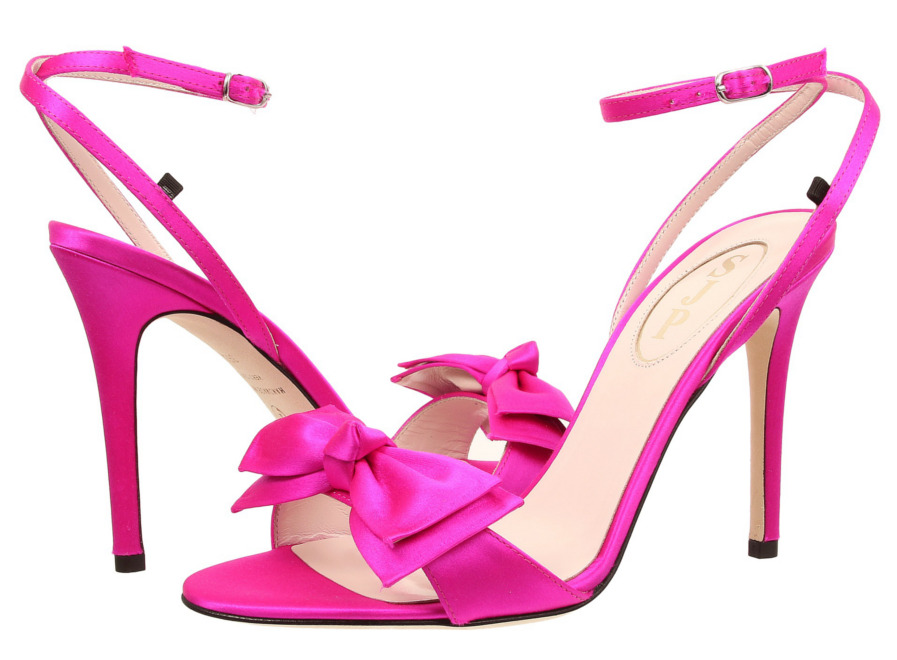 We were a bit meh about the slow tease reveal when SJP first launched her own shoe label: long climb, short ride etc. But the collection seems here for the long haul and it really does have some beautiful pieces.
The SJP Collection's Instagram account (run by Sarah Jessica Parker herself) snapped the playful 4 inch Fever sandal on the Las Vegas strip a couple of weeks back. And it's hot!
In fuchsia satin with a playful bow highlight, Fever is available from Zappos in limited sizes for $385. Shipping is free.