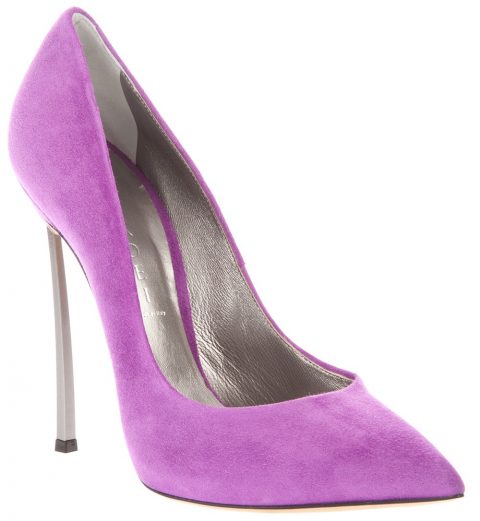 Very high heels are called "killer heels" because of their devastating effect on wearers and admirers alike, but perhaps there is also a nod to the history of the weapon after which stilettos are named.  The stiletto was traditionally a kind of dagger, a small, sharp metal dagger with a needle-like point to be precise, and the name was adopted to refer to heels of a similar kind in the 1950s.
It's not entirely clear who first popularised the stiletto heel in the early '50s, but designers such as Salvatore Ferragamo, Albanese of Rome, Dal Co and Roger Vivier were all producing stiletto-heeled shoes in Europe in 1952-53.  But today we look  at three of the best killer heels making waves in 2012.
Above is the pointed toe killer pump from Casadi, with silver-tone metal stiletto heel. Although currently out of stock in the pictured purple suede, a black patent leather version is available via farfetch.com  for €498.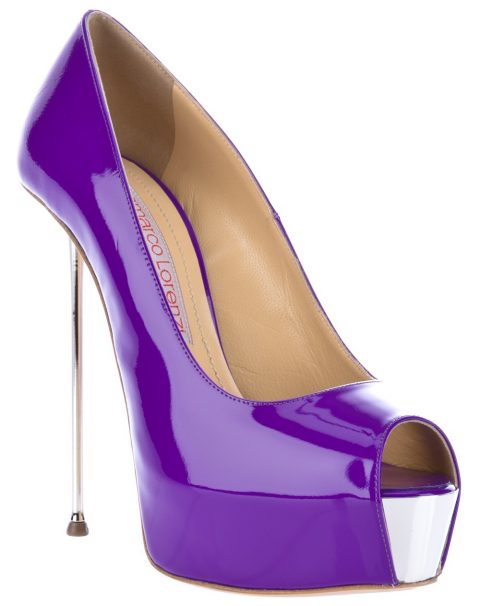 Second up are the vixen-like purple patent leather peep toes from Gianmarco Lorenzi. The almost impossibly high metal stiletto heel is as daring as the price tag:  €615 via farfetch.com.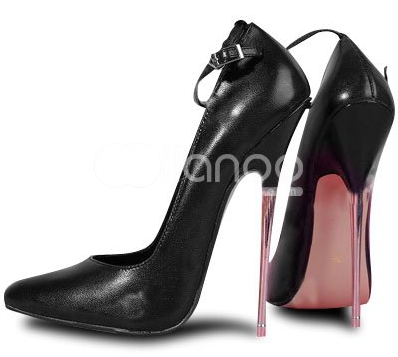 Finally, more budget but just as deadly, are these 6.3" black cowhide pumps. They're available from Milanoo.com for $100.99.