In the same way that the Charlotte Olympia platform has come to define that brand's shoes, or the Alexander McQueen armadillo heels have allowed McQueen's legacy to live beyond the grave, Cesare Casadei's blade heel has become the label's signature tune. Casadei is already describing it as "iconic."
Launched in 2011, the 'blade' heel is a stiletto heel made of real steel. The shoe took literally years of research to get right, and the blades are individually handmade, one by one, by shoemakers in the label's Italian factory.
After being honed to the point where they look like a sharp razor blade, the heels are then individually"welded" to the upper soles of shoes by a leather sheath. The process was so difficult that the designer described it as an "obsession."
In fact the blade heel nearly didn't happen at all. The successful end-product was Casadei's last try at creating the steel stiletto. "Nobody did it before us. After five months I thought it was impossible," Casadei confessed in February 2014.
Shortly after its creation, the blade heel was popularised by Kim Kardashian, who tweeted that her pair were the "perfect hot pink heel" in April 2012.
Other celebrities followed and Casadei's blades have since been seen on all the usual suspects: Kylie Minogue, Eva Longoria and Victoria Beckham have all stepped out in the shoes.
In March 2014 HIMYM actress Cobie Smulders  wore a pink pair to the premiere of Captain America: The Winter Soldier at the El Capitan Theatre.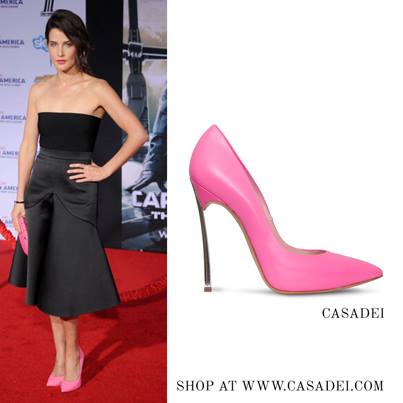 Design doesn't stand still. For Fall / Winter 2013-14, the designer reinterpreted the blade heel, making it into a wider golden column shape named the "BladeOne."
The original blade is still going strong too. The shape may have started on pumps but it has rapidly now expanded to be seen on Casadei boots, sandals and other shoes – even wedges!
The blade heel is available online from Casadei for €620 (around US$850)
.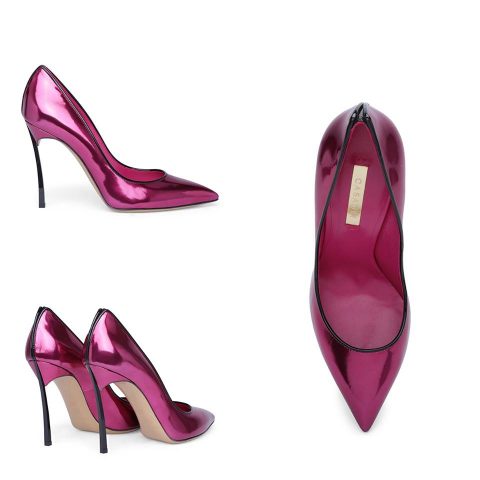 Cesare Casadei's iconic Blade high heel is one of the five high heeled shoes you should own before you die.
To see the others, take a look at the shoes we've rated as the five of the best high heels in the world ever.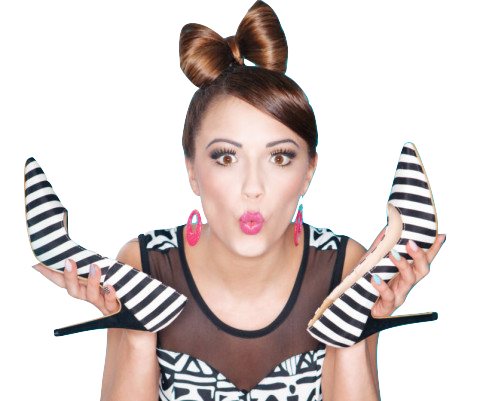 Learn to walk in high heels more comfortably
Master the skill of walking in heels without wearing them every day!