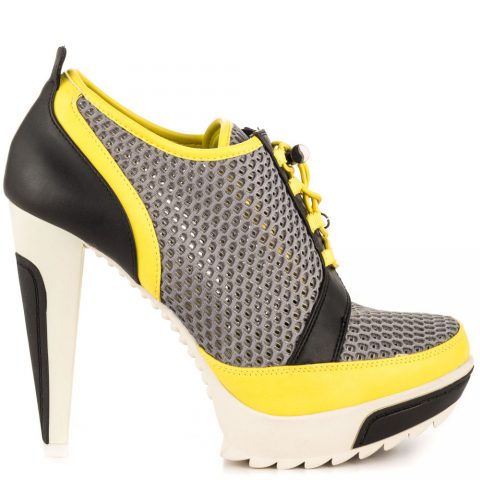 Nothing, absolutely nothing, seems to sell out more quickly than sneaker high heels. These are brand new to heels.com, and already sold out in some sizes. I'll happily predict they'll be gone by lunchtime.
[UPDATE AUGUST 2017: Sorry, but I was right. These heels are sold out and this article has been amended and the link removed. If they become available again we will make a further amendment.]
The heels are called Wizard from BCBGeneration, and they were briefly available from heels.com for $129.99
. Also available in black.
Sadly these sneaker high heels are no longer available.