This post answers whether sports shoe manufacturer Adidas makes high heeled shoes. The answer to this popular question is that, unlike Nike, Adidas has sometimes made high heel shoes in collaboration with fashion designers.
At the time of last updating this post on January 10 2021, there were no Adidas heels currently available for sale.
However, this post includes details from some of the occasions on which Adidas has has made 3-stripe stilettos in the past. If more Adidas high heels become available, this post will be updated.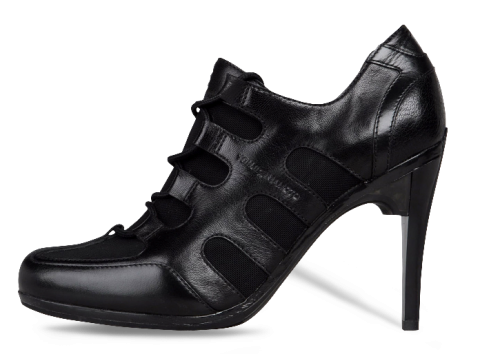 For the perfect mix of healthy athleticism and femininely, how about these high heel sneakers from Adidas?
This is the Y-3 Dita stiletto which is said to fuse "sport technology and feminine elegance with a leather cage lined in breathable mesh."
The Dita was from the Y-3 range, a collaboration between Adidas and Japanese designer Yohji Yamamoto. (The "Y" in "Y-3" stands for Yohji Yamamoto and the "3" represents Adidas' signature three stripes.)
The aim of the collaboration is to push the boundaries of fashion and sport, hence the high heeled sneakers.
While the Y-3 range is still available, the shoes currently retailing under the banner do not include any high heels. Back in 2012 however, the Dita sneaker from Y-3 retailed for €390.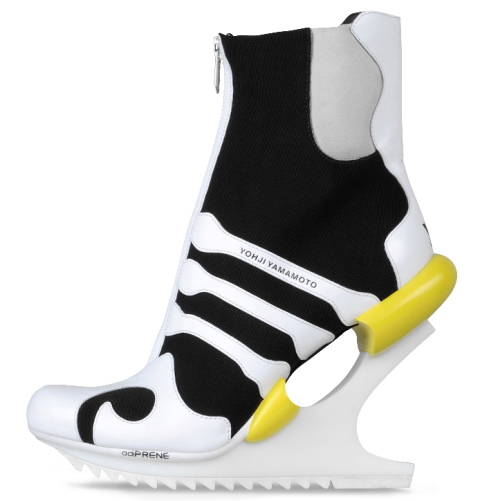 The Oriah ankle boot also featured the famous Adidas three stripes and is from the same collection.
It has a sneaker-like sports traction outer sole, and a futuristic heel that is claimed to cushion impact and boost energy return. This awesome sporty shoe was available from Y-3 for €550 in 2012.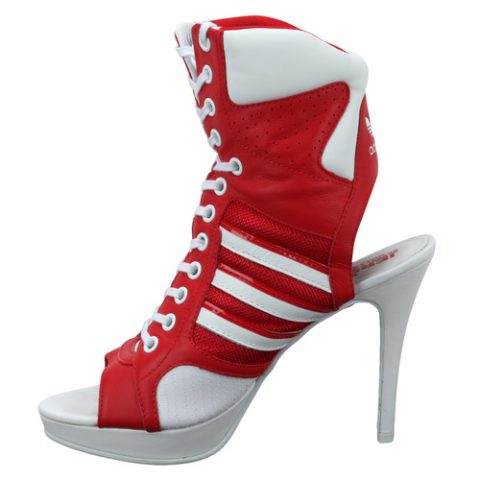 More recently, in 2014 Adidas collaborated with Jeremy Scott to produce a collection. This included a pair of red and white, three stripe high heel sneakers.
The sneakers retailed for $200 but are unfortunately now unavailable on Adidas' website.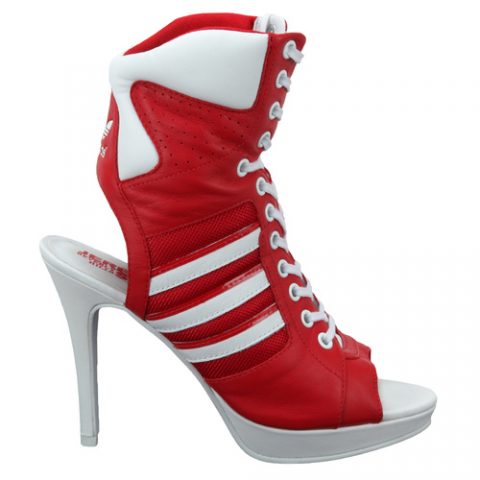 At the same time, a number of other high heeled sneakers were produced by Jeremy Scott for Adidas. They included a yellow and black, closed-toe high heeled sneaker which was seen both on and off the runway at Paris Fashion Week in 2014.
While we can find no evidence that the closed-toe version or any of the other heels was ever offered for sale, some of the designs can be seen on Jeremy Scott's website.
They are worn by models who are showing some of the clothing designed as part of the Jeremy Scott Fall / Winter 2014 collection.
You can see some of these images below.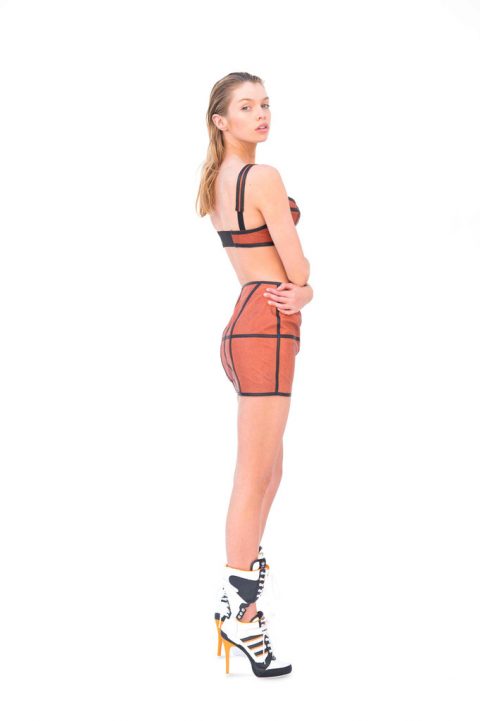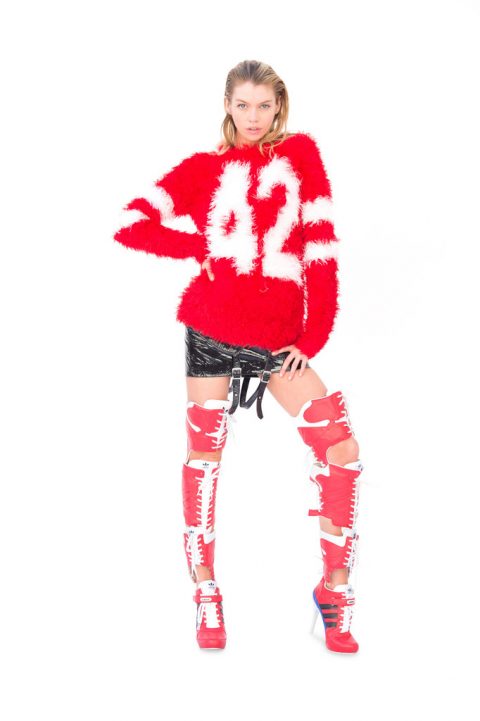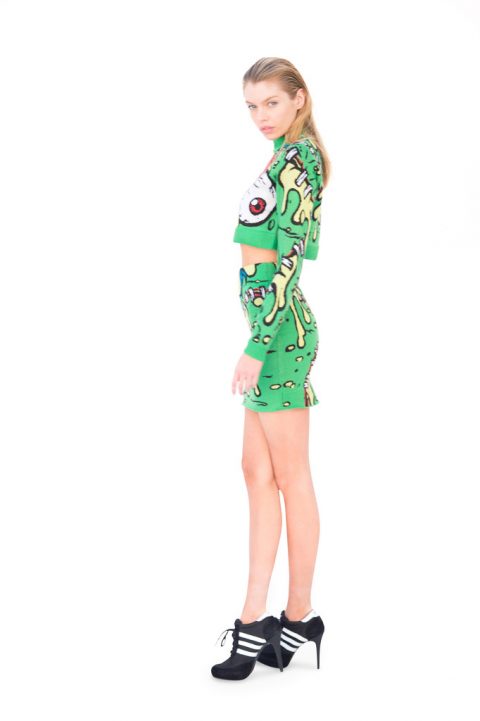 We hope you enjoyed this look at some spectacular Adidas high heels over the years. If more Adidas heels become available – and we certainly hope that they do! – we will update this post.