One of the questions we are forever being asked is "do Nike make high heeled shoes?" We are also regularly asked whether shoes such as the ones pictured above are legitimate Nike products or fakes.
As the Nike high heel issue seems to be a continuing hot topic we decided to ask the brand itself whether or  not they produce high heel shoes.
The answer we received this week from a Nike spokesperson was very clear: Nike do not make high heels.
Furthermore, unlike some other sportswear brands such as Adidas who occasionally make high heeled sneakers, Nike have never made high heel sneakers or shoes of any kind.
And at present they have no intention of doing so, although if consumer demand is high they might consider going down that avenue one day.
The full version of the answer we received from Nike was as follows:
Nike/Jordan does not produce any High Heel models, nor has either Brand in the past produced any High Heel models. As far as future prospects, we're always listening to consumer feedback and we model our policies, procedures, and product lineups to this end.

If we see demand for Nike/Jordan High Heels is high, that's something we would consider producing in the future.
So, at present, Nike doesn't do high heels. That means that every story you see on the internet about a special, one off Nike high heel, and every store you see purporting to sell Nike high heels is not selling legitimate products.
(Update: the position has not changed as at 2021 – Nike still do not make heels, and it seems extremely unlikely that they would ever do so. Sportswear heels would seem to be contrary to its brand image and purpose.)
To spell it out: the Nike Jordan high heels are fake, the Nike Dunk high heels are fake, the Nike Air Force 1 high heels are fake… well, you get the picture.
Nike says it is aware of counterfeit products in the market and is working towards eliminating this problem.
The brand says that because there is not one specific way to tell you if a product you have purchased from an unauthorized retailer is authentic or not, it is unable to advise or assist customers with specific questions about an item they have already purchased.
Nike also put out a release about some of these fakes on its website that said:
Any Nike Air Force 1 high heeled, Gucci or Burberry shoes you see are not authentic Nike products. Nike has no plans to make any of these styles available in the future.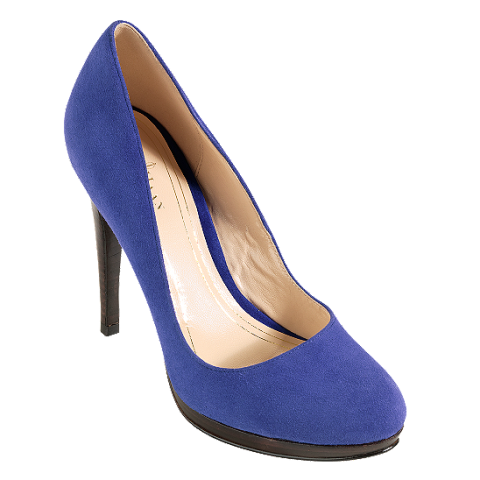 Up until 2012, there was good news for lovers of high heels and Nikes. That news was that NIKE, Inc (which owns the Nike brand) also owned the Cole Haan brand.
Cole Haan produced a range of high heels that utilised the Nike AIR technology.
The shoes included these 4.3 inch Chelsea pumps (pictured above) which have Nike AIR technology in the forefoot and heel for comfort. These pumps were once available for $298 from Cole Haan.
However, in November 2012 Nike announced that it had sold Cole Haan to private equity group Apax Partners for $570 million.
The transaction, which completed in 2013, was designed to free Nike up to do what it does best – produce and market sports shoes not heels.
While Cole Haan continued to utilise Nike technology in its shoes during a transition period, it does not appear that any heels now sold by Cole Haan have Nike AIR technology in them.
One final point should be made on this topic: this article is concerned with whether or not Nike has ever made actual high heels (ie thin, spiky things). Nike does do a concealed wedge "heel" on its women's Dunk sneaker, but that's another thing entirely.