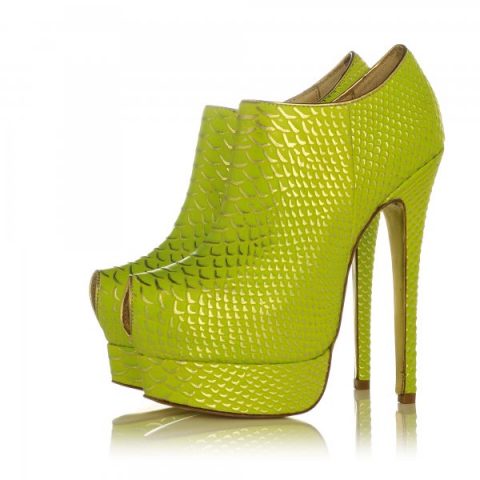 Kandee shoes has unveiled its FW2012 collection, and the shoes are now available for purchase on the company's website. In true eye-popping style, designer Josh Wayman (aka @MrKandee) has named the collection "Skinny Bitch" but the shoes are bitchin' in all the right ways. Best of all, the brand has just tweeted that you can use the code SKINNIEBITCH on check-out at kandeeshoes.com for a DELICIOUS 15% discount!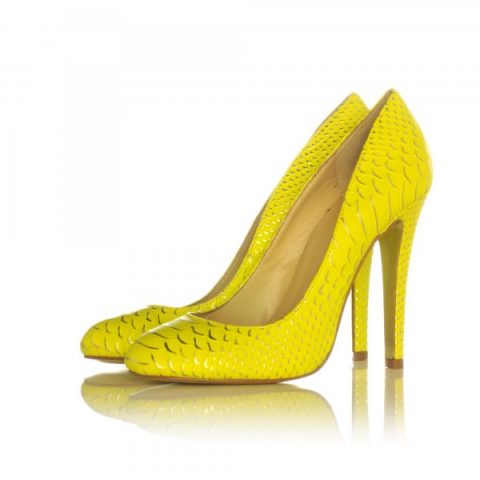 The shoes in the Skinny Bitch collection consist of a pump and an ankle bootie, both available in a choice of four neon colors: green, yellow, pink or orange. In each case the leather of the shoe's upper is embossed with golden tipped python scales which are said to evoke the luxurious nature of the Skinny Bitch!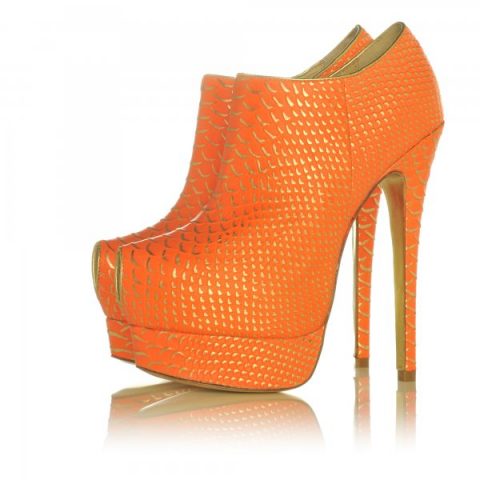 The ankle bootie has a micro peep-toe finish at the front, and a 6.1 inch heel but with a platform. It retails online for £149.99 from Kandee. The pump is cheaper at £129.99.
We hope to see plenty of the Skinny Bitch range on celebrities shortly, making full use of the popularity of neon high heels right now. Meanwhile @MrKandee himself is reportedly relaxing by a pool in the sunshine in Dubai, but the Kandee brand has tweeted that his trip does have a work component: apparently the talented young designer will be working on the FW2013 collection while he is there.