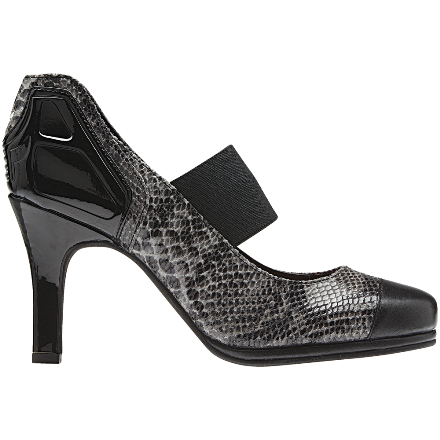 Unlike its fellow sports-shoe and sneaker specialist Nike, Adidas does actually make high heels – or, more accurately, the company has at least made one pair. They might be rarer than hens' teeth, but we have tracked down a legitimate pair of high heels made by Adidas.
This is the women's ZX Heel from the Adidas Originals Blue range for Fall / Winter 2012. The heel was created under Josefine Aberg, the Design Director of Adidas Originals Women and Blue. It can be found to be advertised on some of Adidas' websites such as the USA, Australia and Hong Kong.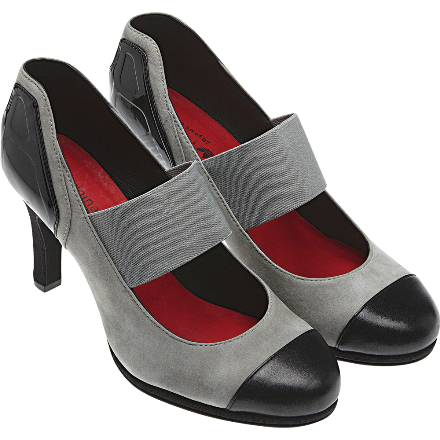 The high heel is a version of Adidas' iconic ZX 8000 sneaker, which has been around since the 1980s. The high heel version retains the distinctive external heel counter design of the original (the heel counter is the sturdy support piece which runs up the back of the shoe, above the sole). Like the many flat versions of the ZX 8000, the high heel version has the heel counter in a contrasting color which associates it with its sneaker roots. The heel counter is made of patent leather.
The upper part of this high heel sneaker is made of a faux snakeskin leather. It also features a leather toecap and leather covered heel.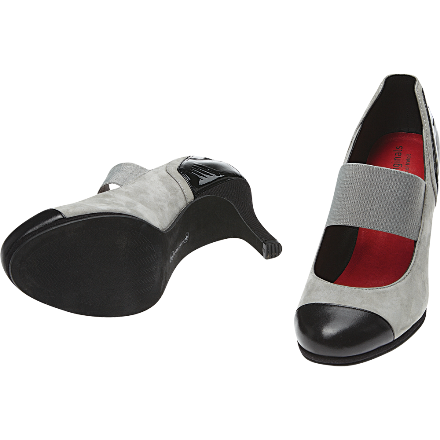 You can see a shoe sketch of the Adidas ZX Heel W in this video, at the 1.50 mark:
http://www.youtube.com/watch?v=Xw5TRrm2N70&w=480
The Adidas high heel also features in the Adidas Blue Fall / Winter 2012 lookbook video. It can be seen briefly at about the 0.44 mark here:
http://www.youtube.com/watch?v=9YzNRk3Elzc&w=480