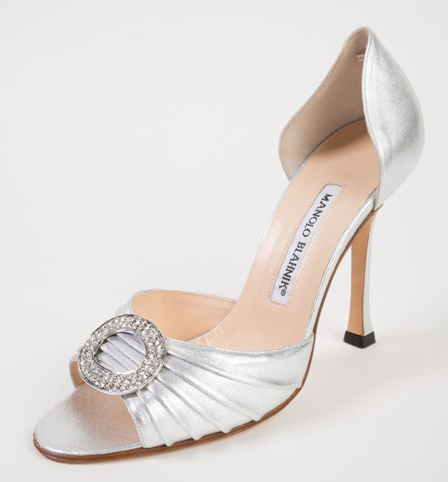 Over the past decade, stiletto heels have soared to new heights —and so have their prices. High-heeled shoes—the fashion shoes of the 21st century—have become so tall that even a 4-inch heel is considered "low." Neither height nor price seems to deter consumers, and today the average American woman has approximately 20 pairs of shoes – nearly double what she owned in the 1990s.
Using these bare facts as its inspiration, the Museum at New York's Fashion Institute of Technology (MFIT) is currently presenting Shoe Obsession, an exhibition that examines our culture's ever-growing fascination with extravagant and fashionable shoes.
Amongst the very famous designer shoes in the exhibition you will find Manolo Blahnik's classic buckled peeptoe d'Orsay (top). This shoe was the "extravagant" high heel that saw Carrie Bradshaw "shoe shamed" over in the Sex and the City episode "A Woman's Right to Shoes." Believe it or not that episode first aired in August 2003, nearly 10 years ago.
[youtube=http://www.youtube.com/watch?v=GVchsrlP59I]
Also featuring in Shoe Obsession will be Christian Louboutin's signature Pigalle pump (pictured below), the Eyelash Heel feathered pump from the limited-edition Rendez-Vous line designed by Bruno Frisoni for Roger Vivier, plus high heels from Charlotte Olympia, Pierre Hardy, Nicholas Kirkwood, Gucci, Alessandra Lanvin, Alexandre Birman and many more designers.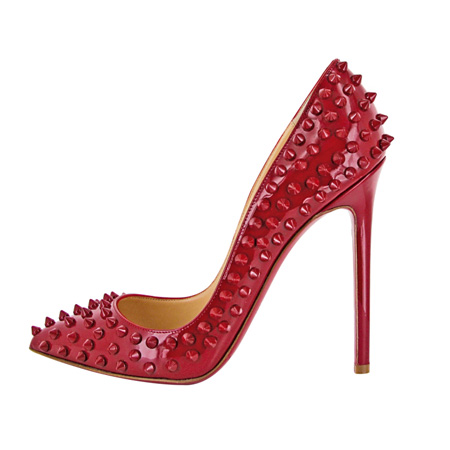 The exhibition will also include some remarkable high heels such as these 18 inch monster Lady Pointe shoes designed by Noritaka Takehana and recently worn by Lady Gaga.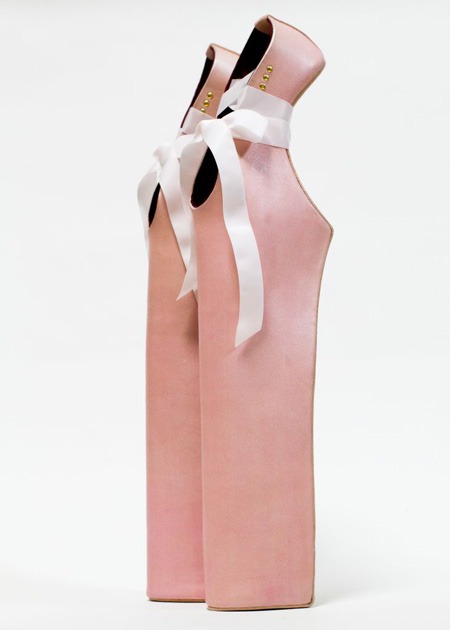 Shoe Obsession is on at the Special Exhibitions Gallery at MFIT  from February 8 through April 13, 2013. The museum is located on Seventh Avenue at 27 Street,  New York City 10001-5992. The exhibition is open on Tuesdays to Fridays from noon – 8pm and Saturdays from 10am – 5pm, closed Sundays, Mondays and legal holidays. Admission is free.