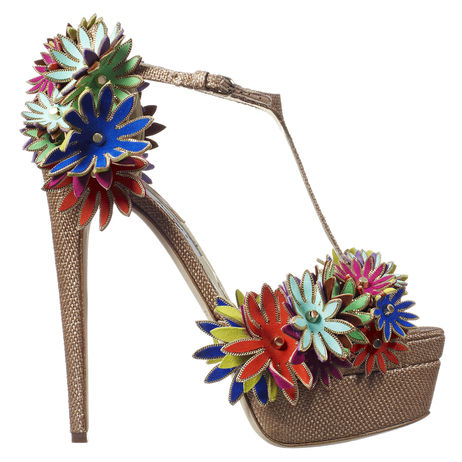 If advertising is meant to get you noticed then Brian Atwood gets two thumbs up, but we can't say we completely love what the creative department has done to publicise his latest high heels. The designer's Spring 2013 campaign consists of a video of supermodel Eva Herzigova wearing these exquisite $4,000 Sigrid high heels. The trouble is she's wearing them in a swimming pool!
[youtube=http://www.youtube.com/watch?v=bP7QCm51hwI]
The fashion film is inspired by the famous pool scene by Marilyn Monroe in Something's Got To Give, a movie which was abandoned uncompleted at the time of the star's death. The 2013 Atwood version was shot by Mert & Marcus in London and features Herzigova taking off her robe and stepping into the swimming pool in these 6 inch heels. She then swims backstroke and what looks like, er, breaststroke before the stilettos tumble off into a watery grave.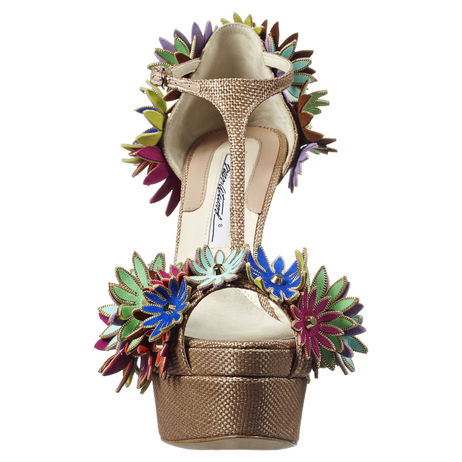 In the original 1962 scene, Marilyn Monroe actually splashed about in the swimming pool barefoot but that doesn't seem to have deterred Atwood from letting Herzigova see if his designer floral  sandals would improve her swimming stroke. In fact Atwood has been reported by style.com as saying that he thought the shoes resembled vintage swimming caps. We can't say we can see that ourselves.
If we ever get our hands on a pair we'll be keeping them on dry land, but kudos to Brian Atwood for a great, fun film clip and imaginative use of a very famous model. If you're after some swimming shoes for yourself, Brian Atwood's Sigrid flower-embellished sandals cost $3,995. Their six inch heel is offset by a two inch platform and they have a (non waterproof) leather lining and sole. The heels ship 31 March 2013.
See the making of the 2013 campaign film below.
[youtube=http://www.youtube.com/watch?v=jqYLR7PNxtQ]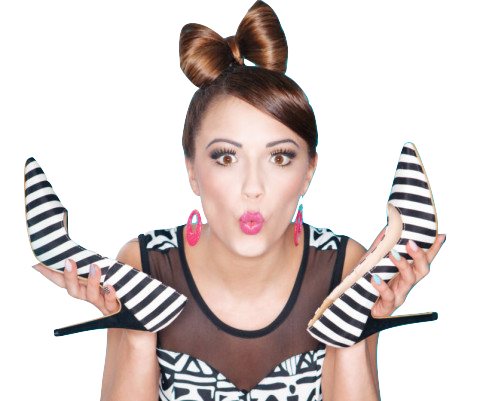 Learn to walk in high heels more comfortably
Master the skill of walking in heels without wearing them every day!