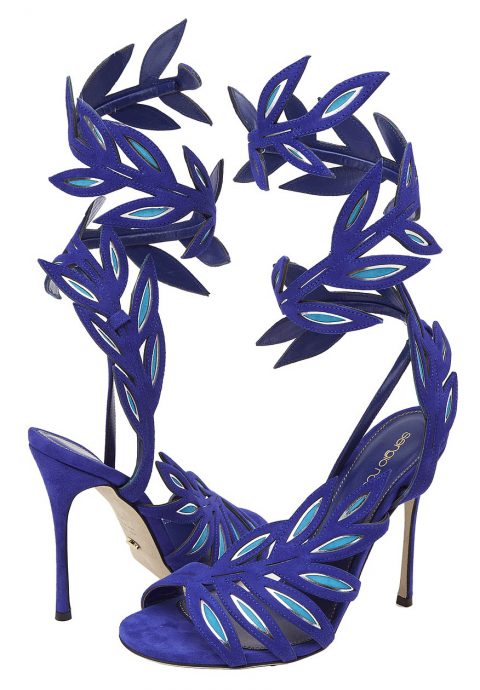 Not for the first time this year Angelo Ruggeri, the creative director of Sergio Rossi since 2012, has conjured up an eye-catching pair of designer sandals. The brand's blurb says that it produces "collectible pieces of breathtaking beauty" – and let's face it they all do – but Sergio Rossi has been doing it for fifty years, and recently its been hit after hit. For examples we need cite only the Rossi butterfly and tangled puzzle sandals both of which we featured earlier this year.
Today's addition is the Flora TTK sandal (Zappos, $2,100 with free shipping and returns for up to 365 days from the date of purchase
). The feather look on these blue slip-on sandals is actually provided by a suede leather upper, sitting atop a 4.25 inch skinny heel. There are more pictures of this designer shoe (which is handmade in Italy) on the Zappos website
.