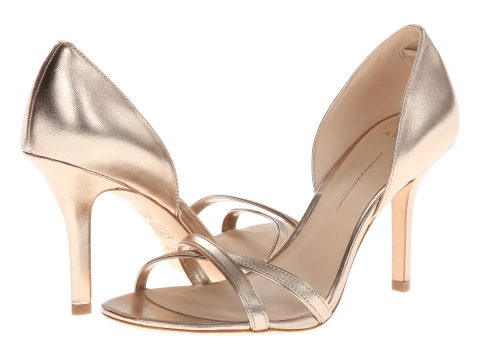 Aerin Lauder, the granddaughter of  Estée Lauder has produced an evening sandal her grandmother would be proud of. The designer has branched out into her own brand (imaginatively called "Aerin") while retaining her position as Style and Image Director for Estée Lauder, and it is from the Aerin label that these heels come.
The shoe is called Cocobay and it has a simple cross strap at the toe and an elegant heel-cup at back. Comfort is the key here: these sandals have a padded insole and a very walkable 3.5 inch heel, making them ideal neutral formalwear – you should be able to literally dance the night away in a pair.
Available in colors including black, gold, spotted snake and taupe, Cocobay by Aerin is available from Zappos for $278 with free standard shipping
. See more pictures below.