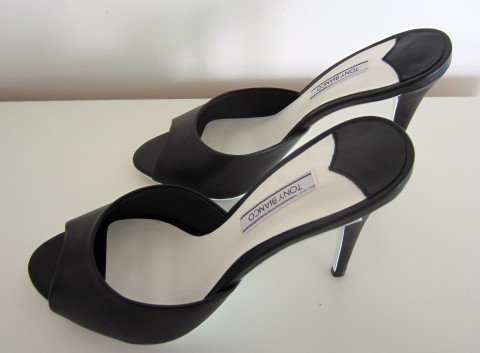 Fashion may be cyclical but we've waiting a looooong time for the high heeled mule to make a comeback. In fact if you leave aside Peggy Bundy's fixation with these clacky creations, it's been about fifty years since the mule last ruled. Long beloved in the bedroom, the one-strap wonder is now officially street-wear again.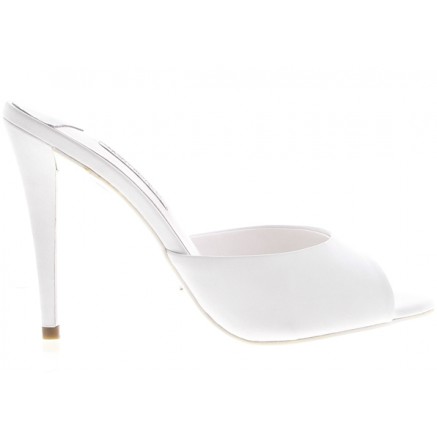 As we've reported earlier, mules are very much on-trend right now. At the top end, leading shoe designers and brands such as Manolo Blahnik, Giuseppe Zanotti, Jimmy Choo, Alexander Wang, Stuart Weitzman, Prada, Fendi and Gucci all have mules in their recent collections.
A number of price-tag friendly labels are also climbing aboard the train. Australia's Tony Bianco label has contributed with Oakley, a sexy 10.5cm (4.2 inch) stiletto peep-toe mule.
UPDATE – March 2016: Oakley was available in summer of 2015 in white, black and green leather for $149.99 per pair but is no longer stocked. If this shoe is restocked we will link to it here.