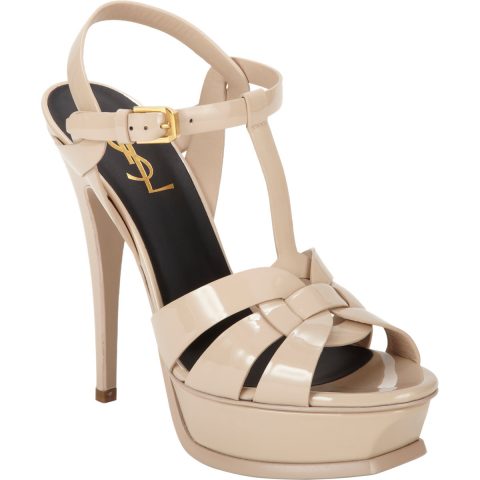 Saint Laurent's platform Tribute sandal made its debut in 2004 under the brand's then creative director Stefano Pilati.
Back then, Saint Laurent was known as Yves Saint Laurent and Tribute fast became a celebrity favorite.
Production of the shoe continued after French fashion designer Hedi Slimane took over the brand in 2013, rebadging YSL as Saint Laurent.
Tribute's distinctive strappy look and longevity mean it is instantly recognisable as an iconic designer shoe.
Tribute is currently available in a range of colors and heights at Barney's. The version pictured here costs $895.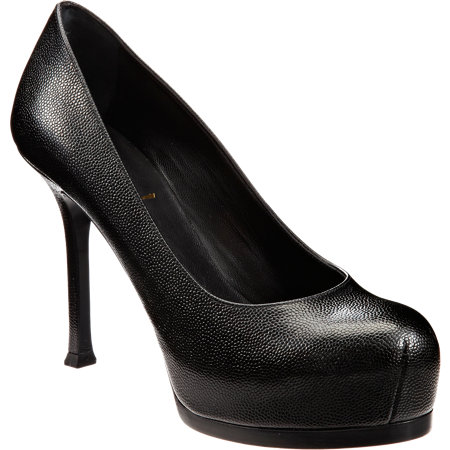 The Tribtoo platform pump with its distinctive square heel (also known as the Trib Too) evolved from the Tribute sandal at some point during this period and became another go-to shoe for celebrities.
Tribtoo has been seen on A-listers such as Paris, Salma, Brittany, Heidi, Victoria, Christina, Drew… pretty much anyone actually. The shoe retails via Barney's for $795.
Saint Laurent's iconic Tribute high heel is one of the five high heeled shoes you should own before you die.
To see the others, take a look at the shoes we've rated as five of the best high heels in the world ever.