Drinking champagne out of stilettos is one of the weirder things people do with high heels. So when did it start, and why do people do it?
The practice of quaffing champagne out of a slipper appears to have first been used to pay tribute to the artistry of female dancers prior to 1900.
Perhaps in those male-dominated times it was seen a more appropriate way of showing respect than simply grovelling at the dancers' feet. However the exact origins of the practice are a little hazy.
Christian Louboutin's shoes for champagne swilling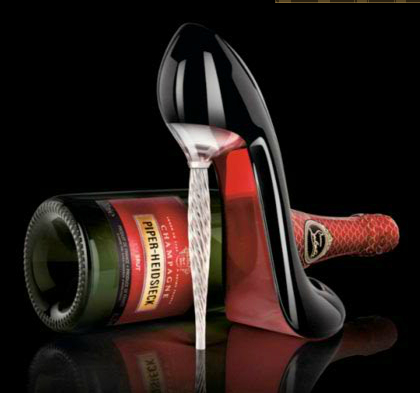 In 1999, Christian Louboutin and champagne maker Piper-Heidsieck combined to create a package comprising a bottle of champagne and a crystal heel shaped glass from which to drink it.
The limited edition package was called Le Rituel and it retailed through high-end stores for $500.
When promoting Le Rituel, Louboutin referred to a practice of Russian tourists in 19th-century Paris, who would apparently drink vodka out of ballerinas' slippers. For this reason he said he decided to model his crystal champagne flute on a Cinderella theme, not "dirty old Russian guys in the 19th century."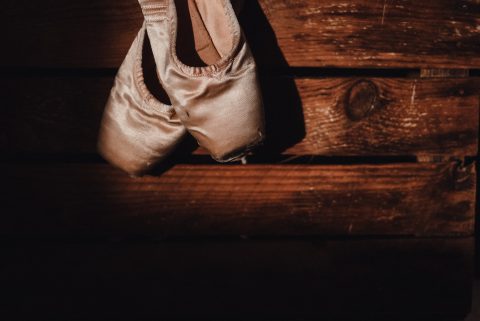 The designer may have been correct in suggesting that vodka was served to Russian tourists in this way. However, what is not in doubt is that the female cabaret dancers of Folies Bergère in Belle Époque Paris would regularly serve champagne to gentleman admirers from the inside of their dancing shoes during this period.
Drinking from high heels in Russia… and maybe England
We also know that this ritual was itself inspired by the ballerinas of the Bolshoi Ballet in Moscow in the 1880s. While multiple sources say that the Russian ballerinas used champagne for this ritual, it is perhaps possible that vodka was not also used on some occasions there too.
The theory is plausible because there is an established custom in Ukraine of drinking vodka from a bride's shoes on her wedding night.
Although the custom of drinking champagne from a slipper is widely credited as beginning in Russia in the 1880s, one source has been identified which suggests it may have been around a lot longer.
The source – a review in a newspaper from 1893 – attributes the practice of drinking champagne out of a figurante's white satin slipper to Fop's Alley in the reign of William IV (1765 to 1837). Fop's Alley was the passage through the centre of the pit in an 18th century opera house or theatre.
Drinking from high heels spreads to the USA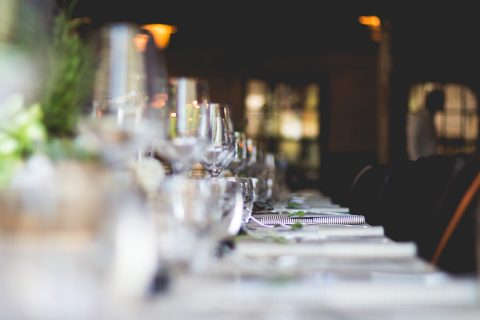 However it originated, the best-known example of a person sipping champagne from a stiletto occurred in America's most famous brothel in the early hours of 4 March 1902.
That venue was the Everleigh Club in Chicago, where Prince Henry of Prussia was being entertained with a lavish banquet.
As part of the celebrations, Vidette, the best dancer amongst the Club's butterflies, was dancing on a table to the music of the Blue Danube waltz.
In the middle of her routine, she kicked and her silver stiletto flew across the room and hit a bottle of champagne.
A man standing nearby picked it up, raised it high and drank the champagne from the shoe.
This started a chain reaction, as Karen Abbott writes in her acclaimed book Sin in the Second City:
Prince Henry's entire entourage arose, yanked a slipper from the nearest girl, and held it aloft. Waiters scurried about, hurriedly filling each shoe with champagne.

"To the Prince."
"To the Kaiser."
"To beautiful women the world over."
[For more see Sin in the Second City via our Amazon affiliate link. As an Amazon Associate we earn from qualifying purchases.]
After this, it did not take long for the trend to spread beyond the Everleigh Club.
Charles Washburn charted its progress in his 1934 book Come into my parlor: a biography of the aristocratic Everleigh sisters of Chicago:
A custom soon to gain momentum across the land was dedicated. Wine was sipped from a slipper for the first time in America.

It was the only interlude ever to be broadcast from that celebrated revel. In New York millionaires were soon doing it publicly, at home-parties husbands were doing it, in back rooms, grocery clerks were doing it — in fact, everybody was doing it.

What? Drinking wine from slippers! It made a more lasting impression on a girl than carrying her picture in a watch. No wonder it became so popular.
Drinking from high heels becomes part of pop culture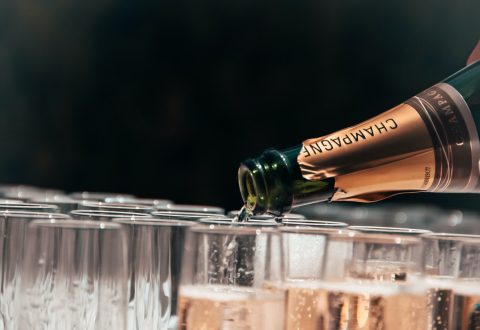 By the first half of the twentieth century, drinking champagne from stilettos was seen as an act of extravagant decadence, which was sometimes parodied in the art world.
Oscar Hammerstein II referred to it in the lyrics to his 1927 song "Life Upon the Wicked Stage" for his Broadway musical Show Boat. In the 1939 MGM film At the Circus, Groucho Marx humorously reminisced:
That night I drank champagne from your slipper. Two quarts. It would have held more but you were wearing inner soles.
By the 1950s, women too were getting in on the act. In 1951, American actress Tallulah Bankhead sipped champagne from her slipper during a press conference to celebrate her arrival in London.
And in 1957, English actress Julie Andrews drank a toast to the cast of Rogers and Hammerstein's Cinderella by sipping from her glass slipper.
Drinking from high heels in modern times
In modern times, the most famous example of alcohol being consumed from footwear comes from renowned shoe-lover and director Quentin Tarantino. In 2010, Tarantino's muse Uma Thurman let him drink white wine out of one of her stilettos.
The pair were at the New York Friars Club Roast at the Hilton Hotel to honour Tarantino, and the shoes in question were black velvet high heels designed by Christian Louboutin.
To the amusement of the audience, Thurman filled the second of her shoes with wine and had a drink from it herself.
Why do people drink champagne from high heels?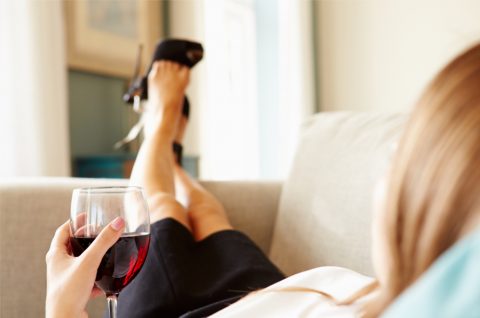 So, why do people drink out of high heels?
As the history of this quirky practice suggests, there are different reasons. What started as a way to salute dancers has now become a tribute to female beauty generally.
But it can be also be more than that: a symbol of extravagant decadence, or of high celebration.
A way of combining the sex appeal and beauty of heels with the luxury of champagne. A way of revelling in the great things in life, or perhaps a grand romantic gesture.
Or maybe it is just a way to ruin perfectly good champagne?