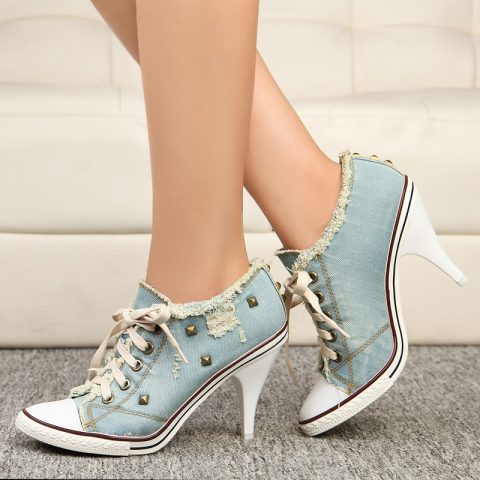 High heeled sneakers are always super-popular but not very easy to find. This is why we let our readers know whenever we spy a pair.
For 2017 we have great news: we've found not one but two pairs of denim-look sneaker high heels available via Ali Express.
These fun, jeans-look heels come in two shades – light and dark. They even have a rubber outsole in case you want to shoot hoops in them.
2017's latest high heel sneakers are available from Ali Express for $131 (affiliate link). However the site regularly has discounts so you are likely to pick up a pair for considerably less than full price.
If you've never ordered from Ali Express before, go ahead and check them out. Click on "Buyer Protection" at the top of their page for details of their money back guarantee and other protections.
See more pictures of the sneaker high heels below.