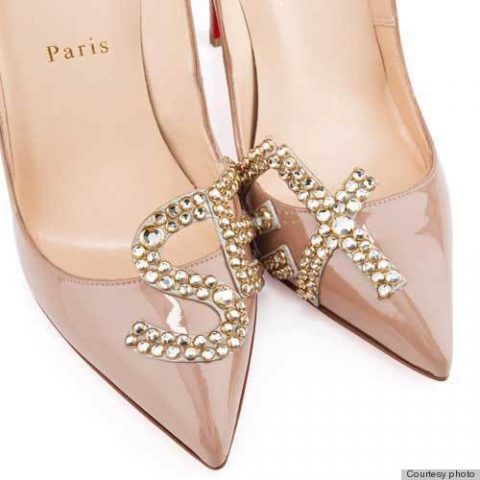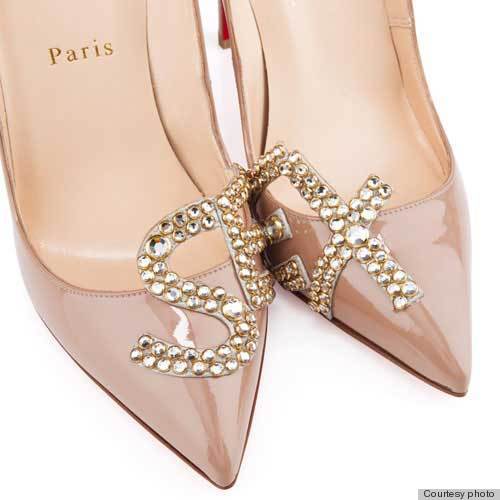 We understand that Christian Louboutin's pumps say "sex" – they always have – but now they spell it too, and in BLOCK CAPITALS. The crazy designer's new "sex pumps," featured above, splash the letters "S," "E" and "X" in shimmering crystals across the toes of an otherwise beautiful pair of 5 inch Pigalles. When you stand with your feet together, the message spelt out is unambiguous.
Not that Louboutin ever needed reminding. "A good shoe is one that doesn't dress you but undresses you," he once explained.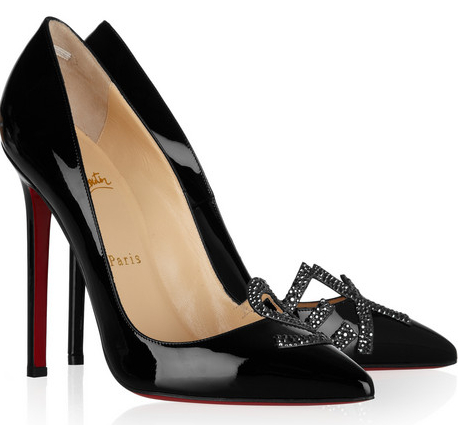 Over the years the designer has put out many different versions of his classic black Pigalle pump, including Pigalles in fluoro pink, multi-colored glitter and even a seemingly paint-splattered variation. Louboutin himself has described the Pigalle as "the design that encapsulates my career," saying that it's "so subtle in that it adds something sexy to the body, but you don't immediately realise that it's the shoe that is making the difference."
There's nothing subtle about the sex pump though! So is this pump just gross, or is Louboutin just kidding around? We think it's the latter: the sex pump is actually a cheeky reference to Louboutin's Love flats (above),  which were inspired back in 1992 by Princess Diana. "I wanted her to always have love at her feet," says Louboutin.
The Love flats were in fact the first shoes Louboutin designed under his own name and while there's no evidence that the Princess ever bought a pair, many other women did. As for the sex pumps, they've already been seen on celebrities such as Ashanti, Kate Upton and Katy Perry. You can pick up a pair from net-a-porter for £851.40.