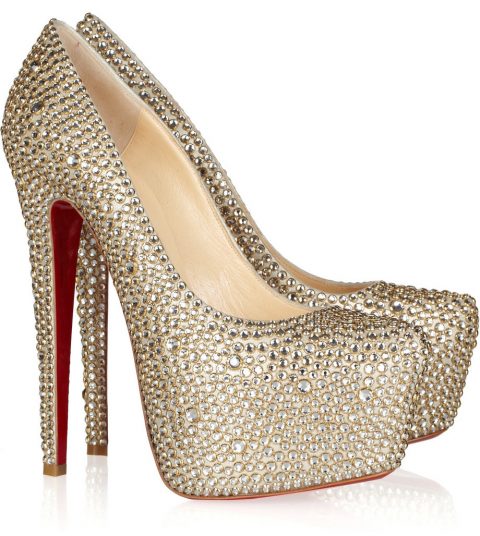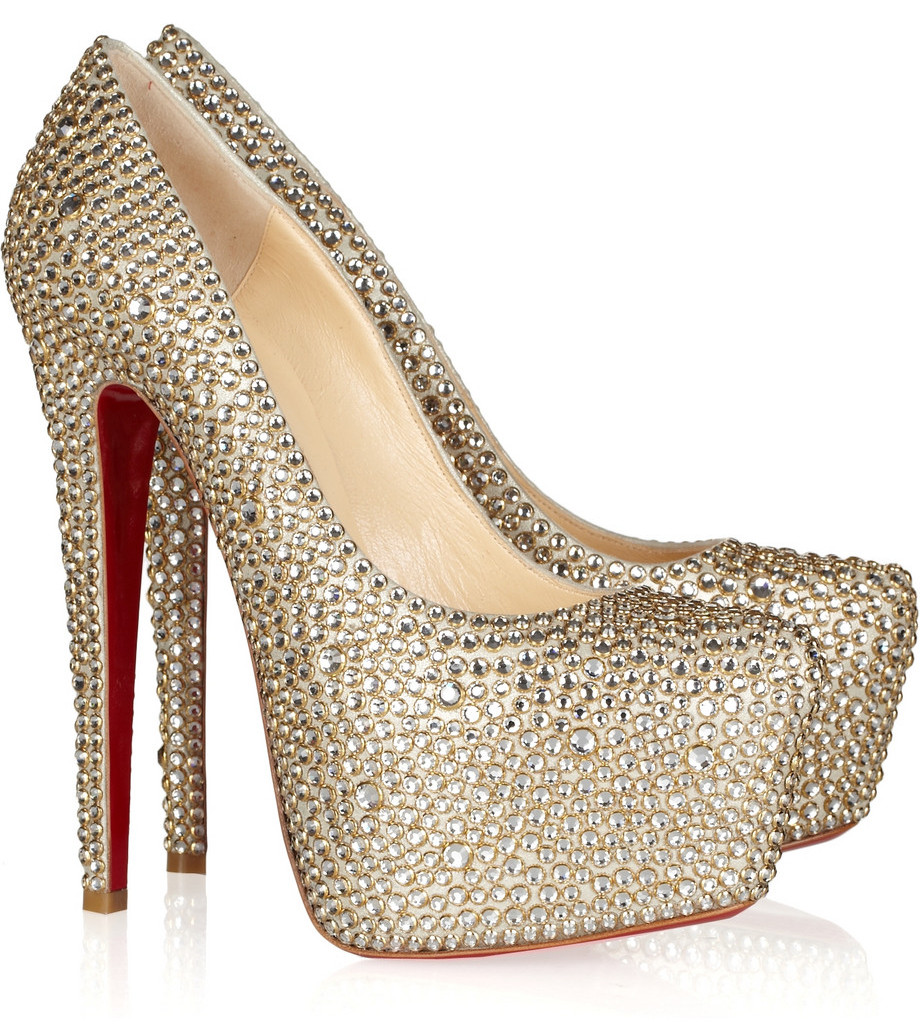 Newly-single Katie Holmes has celebrated her break-up with Tom Cruise by splashing out on 15 pairs of brand new Christian Louboutin high heels, according to a report in the National Enquirer this week. A source has disclosed that the glamorous actress "went on a tear" at Barneys, purchasing a closet full of suits and dressses at the iconic New York department store – along with lingerie and 15 pairs of Louboutins.
There are sadly no details available of the designer shoes Katie purchased, or how many Louboutins she already owns, but she would be by no means the only celebrity to have a closet full of red-soled high heels. Earlier this year Kim Kardashian confessed that her shoe closet houses 224 pairs of Louboutins alone! And Blake Lively, who recently said it was "embarrassing" how many pairs of Louboutins she owns, reportedly bought 40 pairs of the legendary designer's shoes at a sample sale in New York last year.
Katie Holmes was often been seen in flat shoes during her five year marriage to Tom Cruise, not wanting to tower over her then-husband in sky-high stilettos. However, with her divorce settlement now finalised, it seems that high heels are firmly back on the 33 year old's agenda. The Enquirer's source was even quoted as saying that Katie had fallen "head over heels" for high heels – which might be easy to do if you can afford to splurge out on 15 pairs of Louboutins.
While we don't know the details of Katie's purchases, we hope they included a pair of Christian Louboutin's Daffodile crystal-embellished suede pumps (pictured). The 6.5 inch heels are bound to stop traffic and attract photographers, and they come with a celebrity price tag too: £3,900.60 (over $5,000) from net-a-porter.