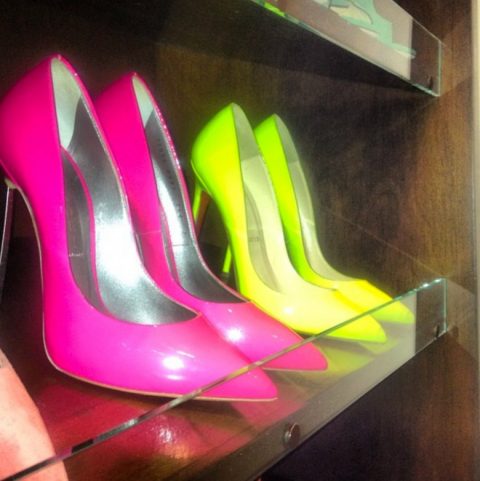 Kim Kardashian has offered the public another view inside her vast shoe closet – and it seems that the neon high heel trend is well catered for. The superstar has today posted images from her high heel collection that include this one of some very pretty pink and lemonade colored high heels.
The pink shoes are Kim's pink Casadei high heels, which we reported on as being a new celebrity favorite a few months back. The florescent yellow (or "lemonade") stilettos alongside them are Christian Louboutin's iconic Pigalle heels.
Meanwhile, the Kardashian show rolls on. Last week Kim posted a picture of her denim-clad backside and wrote, "I think my butt looks too big in these jeans." At least she doesn't have to worry about her shoes fitting.
See more pictures from Kim Kardashian's shoe closet on her Celebuzz site.