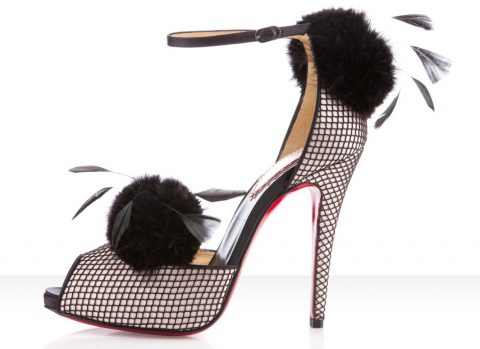 Christian Louboutin has celebrated 20 years of being in  business by launching a capsule collection of 20 exclusive shoes, all reinterpretations of classic Louboutin styles from years gone by. At this stage the capsule collection is available exclusively through a pop-up store that opened in Selfridges, London on 27 February but it will shortly be available in other Christian Louboutin stores as well.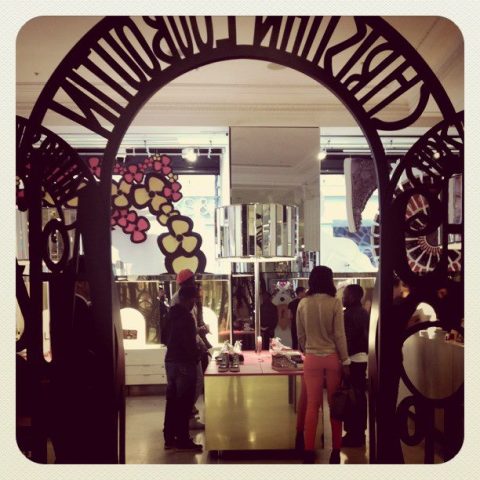 The pop-up concept store (pictured above) has been designed by Louboutin himself, and will be open on the ground floor of Selfridges from Monday 27 February until 1 April.
Some items from the collection illustrate this article and, as you can see, the classic sky-high, red-soled Louboutin pump is well represented, accompanied by some trade mark features like feathers and transparent plastic from the distant and not-so-distant past.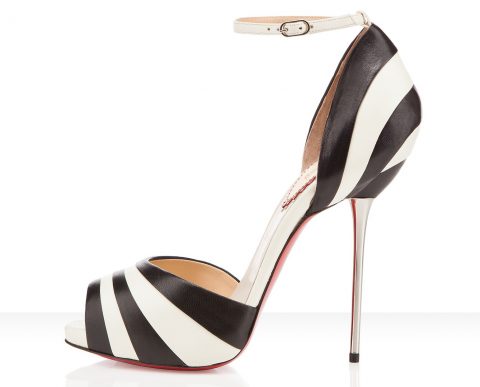 Louboutin has promised that each style in this collection will be rich with history, full of life and carry with it a unique story of creation and inspiration. A statement from the brand declared:
These styles are moments in the life and evolution of a designer, the women who covet these objects of desire and the flourishing brand which is instantly recognisable by its unmistakable red soles. The innovation and imagination behind Louboutin's mesmerising shoes and his utter devotion to women have impressed an influential mark on the world of design and have established him as one of the world's most visionary and important shoemakers.