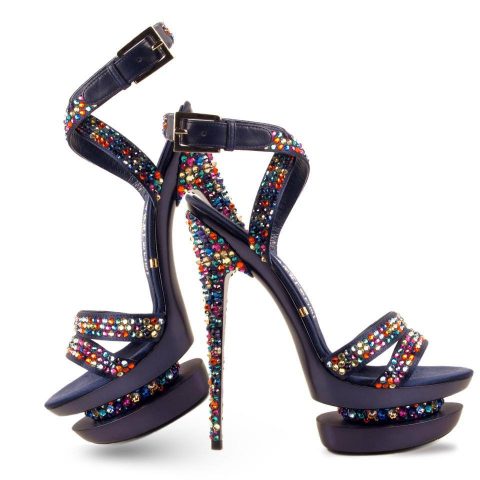 On a bad day I go weak at the knees for Gianmarco Lorenzi, but this shoe tease is downright unconscionable. I know we've complained before about his under construction website (still the case, by the way) and belated delivery of upcoming shoe collections but the designer's most recent offerings have me jumping up and down excitedly. Lorenzi has just done it again, and again and again.
With his website still under construction, Gianmarco Lorenzi has been publishing shots of his sexy high heels on his Facebook page where they're attracting quite a following. It's the ultimate shoe tease – shoe porn if you will – because the shoes featured are not available online. You can look but you can't touch.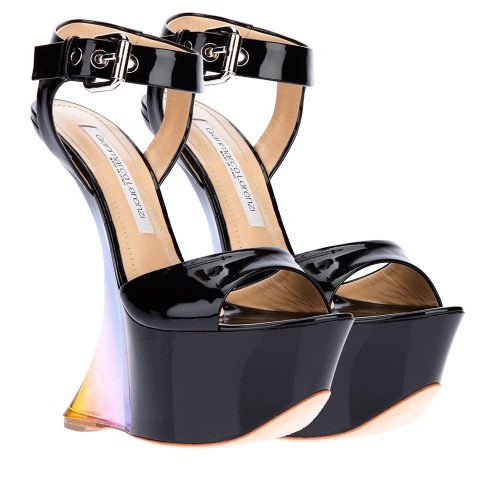 Actually that's not quite true because a the limited (but very beautiful) range of Gianmarco Lorenzi high heels is indeed available to buy online at farfetch.com. And fortunately the rare shoes that are available include the smashing above-featured black patent platform sandals with concave wedge heel in ombré purple and ambe. You can pick up a pair for $849.45. We've featured some of the best of the rest of Gianmarco Lorenzi's Facebook pictures below.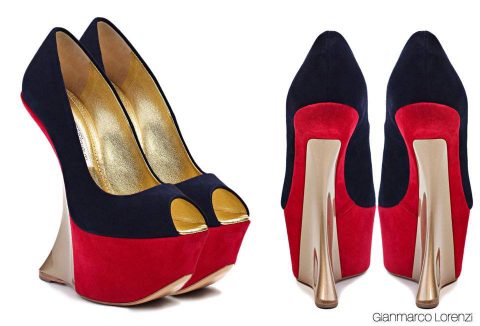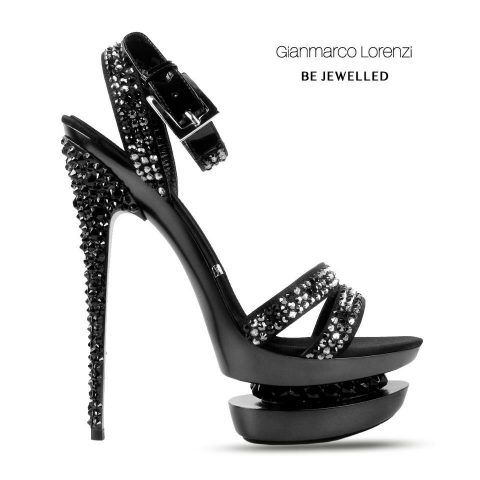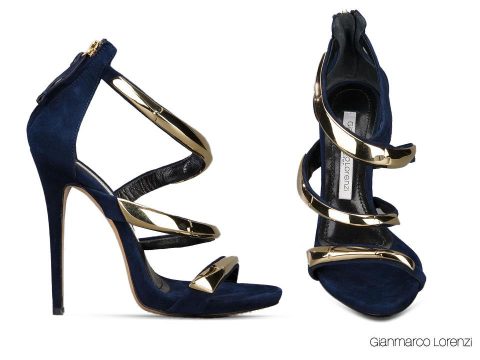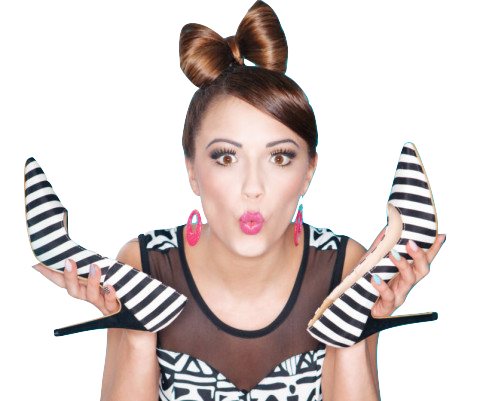 Learn to walk in high heels more comfortably
Master the skill of walking in heels without wearing them every day!