**Scroll to the bottom of this article to see updates on the closure of PeepToe shoes**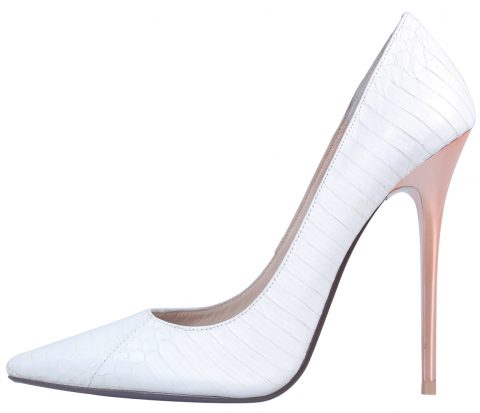 Australian brand PeepToe Shoes has collapsed under the weight of its own seven-figure debt. Although the label's website ("currently under maintenance") doesn't say it, PeepToe was placed into external administration on 6 January 2014.
An "everything must go" warehouse sale is currently being held to flog off remaining stock. The future doesn't exactly look bright.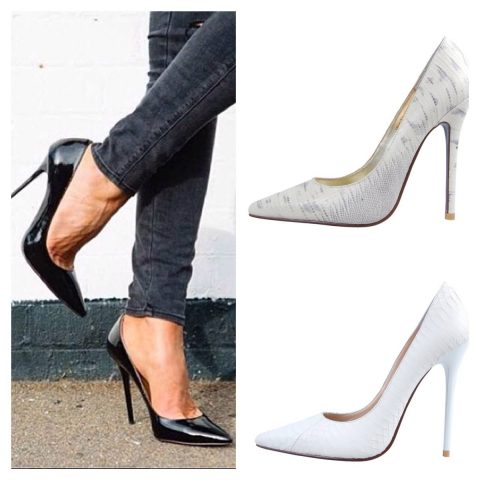 Although it is possible that the company's creditors could vote to give life support to the business in some diminished form, steps have already been taken to wind back PeepToe's operations. These include the closure of PeepToe's store in trendy Little Collins Street in Melbourne, opened in mid-2011.
The Brisbane store, which opened at the same time in premier shopping precinct QueensPlaza, has also been shut down.
And any proposal to keep the brand's name alive will ultimately likely need the support of PeepToe's financier the ANZ bank, which is owed the thick end of a million bucks. The bank may well not be willing to throw good money after bad in the notoriously difficult pursuit of money in the rag trade.
Further sacrifices will need to be made.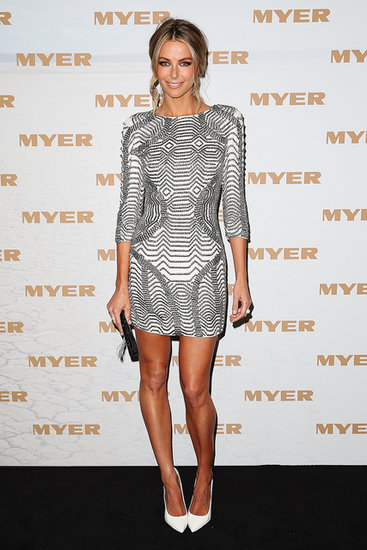 It was not always like this. The brand's creator – and sole director – Nikki Hager was a media darling from practically day one, and the positive attention was deserved. Twice nominated as Cosmo's Woman of the Year – and with other accolades flowing – Hager had grown the PeepToe label from nothing, starting in 2006 in just her mid-twenties.
At its peak, hundreds of people queued for hours to attend PeepToe's sales.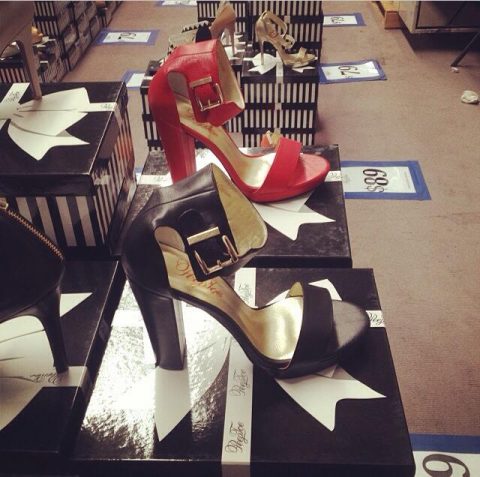 When other retailers struggled, the brand not only held its own but actually even expanded during the global financial crisis.
In addition to its network of stores, PeepToe was stocked in Myer (one of Australia's leading department stores)  and seemed to be developing a reasonable online sales presence and some social media traction (for example, the brand has nearly 120,000 Facebook fans).
As recently as August 2013 supermodel Jennifer Hawkins walked the red carpet wearing PeepToe Shoes at a fashion launch.
In a highly-competitive, difficult and fickle retail fashion market, these were significant achievements.
It is little wonder then that Hager has posted a statement to supporters saying that she is currently working with the company's administrators (Rahul Goyal and Janna Robertson of KordaMentha) and the ANZ on a rescue plan to provide a smaller yet stronger operation for 2014 to keep the name going.
"For 8 years I have lived and breathed everything PeepToe, and I thank all my loyal customers for supporting me over the years," Hager told PeepToe's Facebook fans. "I love PeepToe and I will be working through a restructure to keep The PeepToe brand alive."
Hager described the decision to place the company in voluntary administration as "tough but necessary." Smart Company cites Goyal as estimating outstanding employee entitlements at around $150,000 to $200,000, with the ANZ owed around $900,000.
 The same source cites Goyal as giving three reasons for the downfall, the first being that PeepToe had too many stores creating too many overheads. This may be readily accepted; the rise and rise of e-commerce alone is a factor that should have anyone exercising caution before embarking on bricks-and-mortar retail.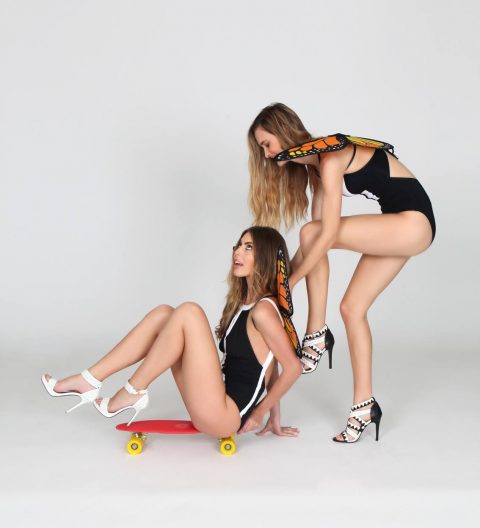 The other reasons given by Goyal were the demise of "peeptoe" as a search term in generating hits for the PeepToe website, and the  emergence of custom shoe retailers like Shoes of Prey.
The second two reasons perhaps don't ring as true. There were certainly ways PeepToe could have increased its web traffic without relying on organic searches for peeptoe shoes generally, such as by paying Google to run ads like other retailers do.
In any event, any such demise would only have put them on a level with the competition.
Similarly, it is a little curious to see the rise of a still-fledgling custom shoe brand in Shoes of Prey as eating too much into PeepToe's ready-to-wear shoe market. That said, maybe there were some similarities between the companies (as well as both being Australian).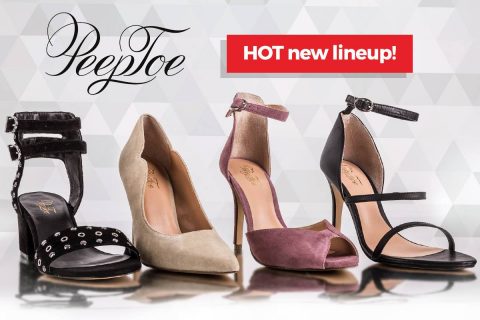 Both had their shoes produced in China, and last year Shoes of Prey also entered a major Australian department store by setting up a boutique in David Jones (edit, January 2021: Shoes of Prey collapsed in 2019).
The price-difference between the two has also reduced with Shoes of Prey recently decreasing the price points of its entire core collection. None of this can have helped PeepToe.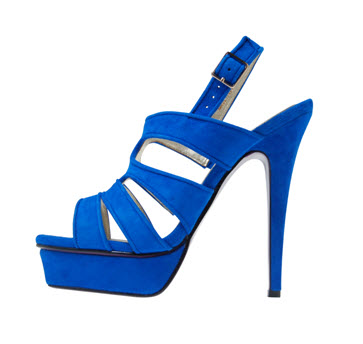 This is not to say that PeepToe got everything else right. Amongst the brand's more questionable moves was the use of red soles on their heels back in the early days.
This was effectively an attempt to mimic Christian Louboutin shoes but for a fraction of the price. It did not go down well with the French shoe designer who, at the time, was starting to increase his efforts to rein-in copycats: in recent years, Louboutin has brought legal proceedings against (Yves) Saint Laurent, Carmen Steffens and Zara with varying degrees of success.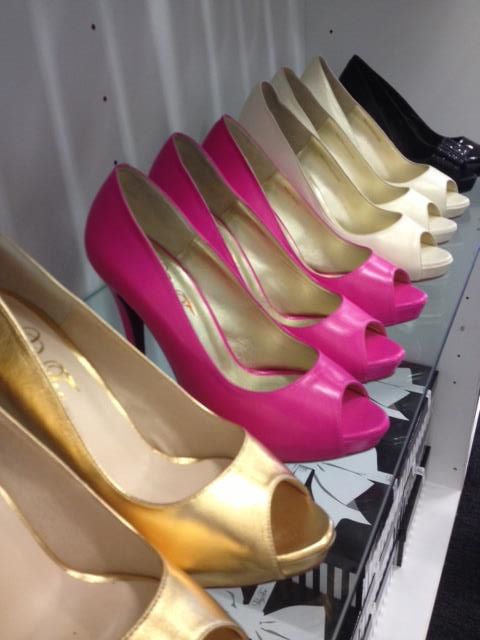 Reports are unclear as to whether Louboutin ever commenced legal proceedings against PeepToe, but it is clear that in around 2009 Louboutin demanded that that PeepToe stop using red soles to imitate his product.
No doubt faced with the expense and uncertainty of litigation (plus a good chance they'd lose) PeepToe complied with Louboutin's request.
While any "piggy-back" or "spring-board" effect that PeepToe may have received from Louboutin was gone by around 2009, it's still possible today to see women walking around in red-soled PeepToe heels. That might be a testament to how well the shoes are made. It is perhaps also a reminder that the brand had previously resorted to copying others, which ultimately didn't do it a heap of credit.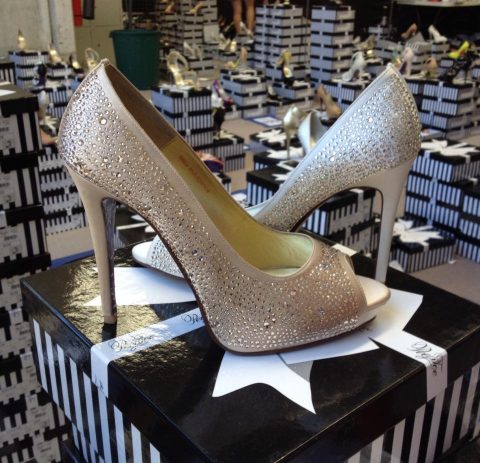 At PeepToe's peak a few years ago it seemed every young woman in Australia had a pair of PeepToes, plus the brand was getting flickers of international recognition. Down Under the shoes were everywhere and, at around $200 a pair (and more), it might have been difficult to see what could go wrong.
But there came a time two or three years back when PeepToe's creativity seemed to stagnate. The brand looked tired.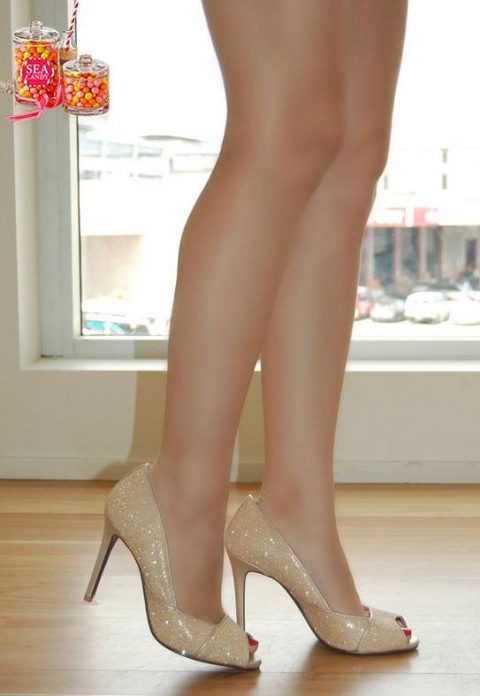 More and more shoe models were seemingly introduced – at great cost to carry so many models in multiple sizes – but they all started to look at bit the same. Eventually, I stopped looking altogether. In the wake of the Louboutin shenanigans, PeepToe painted its shoe soles purple. And I didn't like that much either.
Other brands became more interesting. Comparing the offerings of those other brands on the internet confirmed that $200-plus was just too much to pay for a pair of mass-produced, Chinese-manufactured shoes.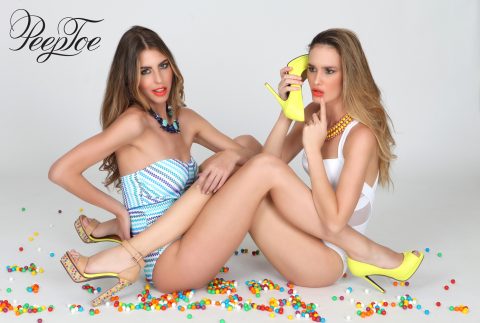 Nevertheless, for every thing PeepToe did wrong it did plenty of things right. For every hater there were plenty of lovers. Efforts were made to diversity the name into flats, sky high heels and accessories.
Latterly the expanded design team (at one point it was just Hager; at another it was Hager plus five designer employees) seemed to find its mojo. Recent advertising campaigns started to look exciting again.
None of this was ultimately enough.
In hindsight perhaps more marketing work could have been undertaken with bloggers, to get the Peeptoe name generating more online presence (the Peeptoe blog itself was not much to look at).
Perhaps the Peeptoe name itself – initially a search engine's best friend – ultimately made potential customers perceive that the brand sold only peep toe shoes (although heels.com seems to sell a lot of flats).
Who really knows? But whether those behind Peeptoe can learn from their mistakes and rebuild or re-emerge in some form, we will find out soon enough.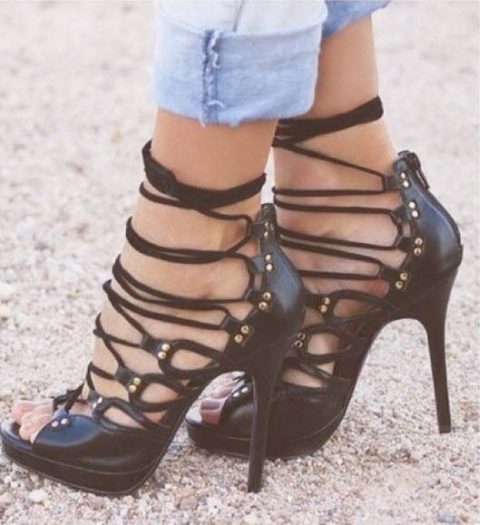 ***
Update #1: on 7 February 2014, PeepToe's official Facebook page confirmed that "at this stage all stores and our online store are closing."
Update #2: The last day of trading for PeepToe's Parramatta, Sydney City and Carindale stores was Sunday 9th February 2014. These stores have now ceased trading, meaning that all Peeptoe Shoes retail stores and the brand's website are now closed.
Update #3: At the second meeting of creditors on 11 February 2014, Peeptoe's creditors resolved to wind it up. Accordingly the two companies that made up the Peeptoe brand are now in liquidation. The creditors did not nominate a person to be appointed as Liquidator and accordingly the Voluntary Administrators of PeepToe (Rahul Goyal and Janna Robertson of KordaMentha) took the position as Liquidators by operation of the Corporations Act 2001 (Cth).
Update #4 (January 2021): After PeepToe went into administration, Nikki Hager went on to be the creative designer of Izoa, a shoe and accessory brand that is still trading as at January 2021.
Meanwhile PeepToe's intellectual property and some stock were sold to Catch Group, parent company of online retailer Catch of the Day.
The IP included the website peeptoe.com.au which is still pointing to Catch of the Day's domain as at January 2021.
Catch of the Day last posted on PeepToe's (still existing) FaceBook account in January 2017.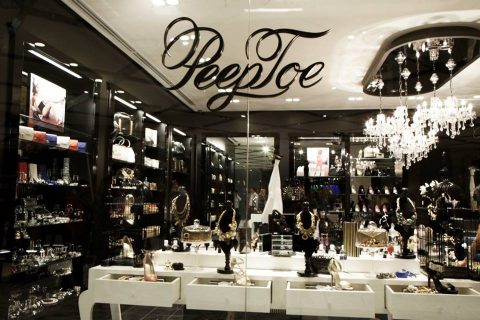 ***
Monetary figures in this article are in Australian dollars.