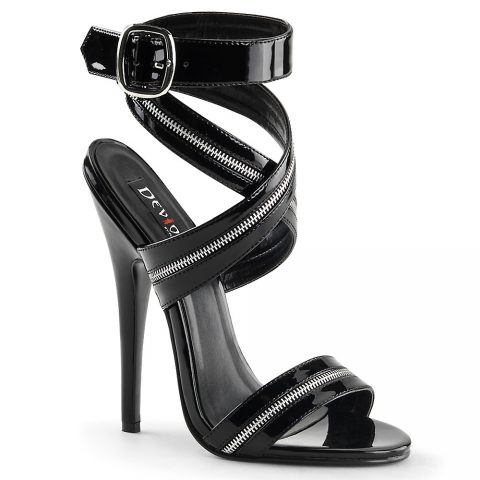 Pleaser's edgy Domina 119 zipper heels have been turning heads for years with their snazzy patent leather straps with a wrap around inlaid zipper.
Now sold under Pleaser's Devious label, the shoes have a 6 inch heel and a balancing ankle strap to help you strut your stuff (buy a pair online now from Amazon.com from only $48.95).
But what caught my eye today was not the Domina sandals but rather a similar looking pair of new zip-fastener leather sandals from high-end brand Giuseppe Zanotti, pictured below (no longer available for purchase).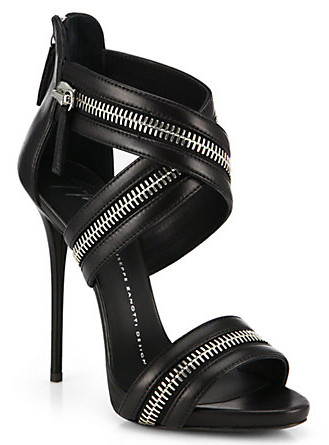 Unless my eyes deceive me, the Zanotti zipper shoes look quite like an upmarket version of Pleaser's Domina 119 heels.

There are differences of course, one being the price. The Pleaser zip sandal is about 5% of the price of its designer counterpart (the Zanotti one retailed from Saks for $995; the Pleaser version is only $48.95 from Amazon.com).
Other differences are that the Domina has an additional ankle buckle and a higher heel: 6 inches verses 4.25 inches.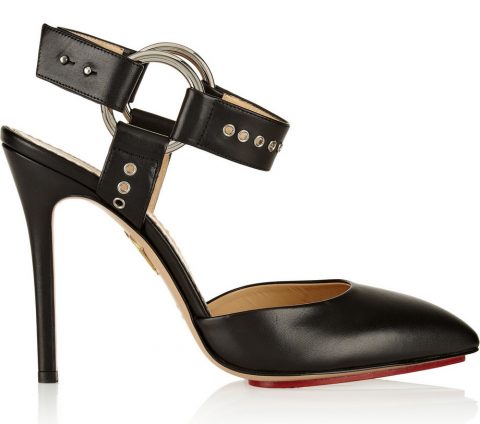 Also on the topic, "Domina" has long been a word used by Pleaser to describe many of the high heels in its range. However that exclusivity is about to change as Charlotte Olympia has launched a new bondage-inspired heel also called Domina (pictured above).
The Charlotte Olympia shoe has a 4.5 inch heel and retailed via net-a-porter for $895 (it is no longer available).