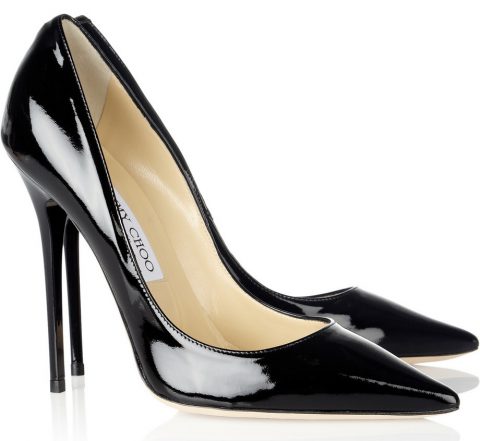 If you think the high heels from Jimmy Choo (above) seem strangely familiar, then you're not alone. It seems that these pumps (new to net-a-porter for £304.17) are Choo's answer to Christian Louboutin's highly successful Pigalle.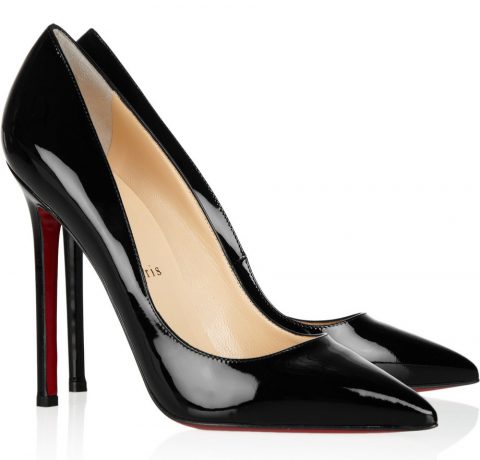 Like the Anouk, the Pigalle (above) is also a patent leather pump with a 5 inch heel (120mm). The pointed toe shape and revealing, low cut arch look pretty similar too. As does the front of the shoe, designed to reveal maximum toe cleavage.
It is unknown what Louboutin thinks of the Anouk although we can't imagine he's thrilled. "The design that encapsulates my career is the Pigalle, a low-cut, high-heeled pump," the designer said in 2010. "It's so subtle in that it adds something sexy to the body, but you don't immediately realise that it's the shoe that is making the difference."
If you're looking for points of difference between the shoes, then the obvious one is that the Anouk doesn't have a red sole. Other shoes "copying" his red sole trend is of course one thing that really irritates Louboutin (see our report on his lawsuit against YSL here: the birth and rise of the red sole – as the judge saw it).
The second point of difference is that the Anouk is £25 cheaper than the Pigalle on net-a-porter. It retails for there for £329.17.