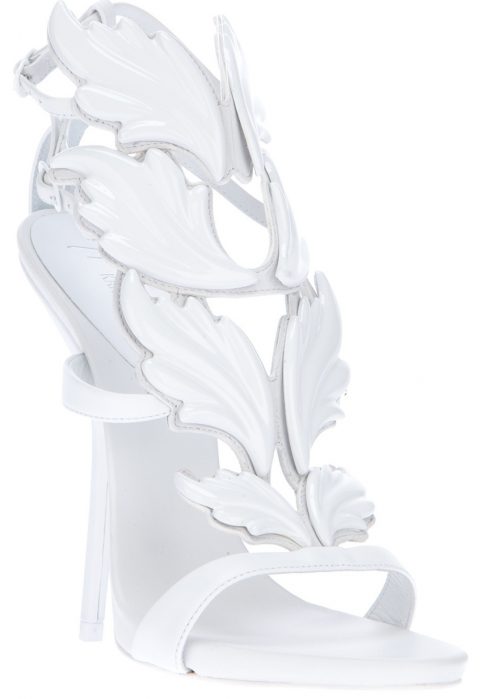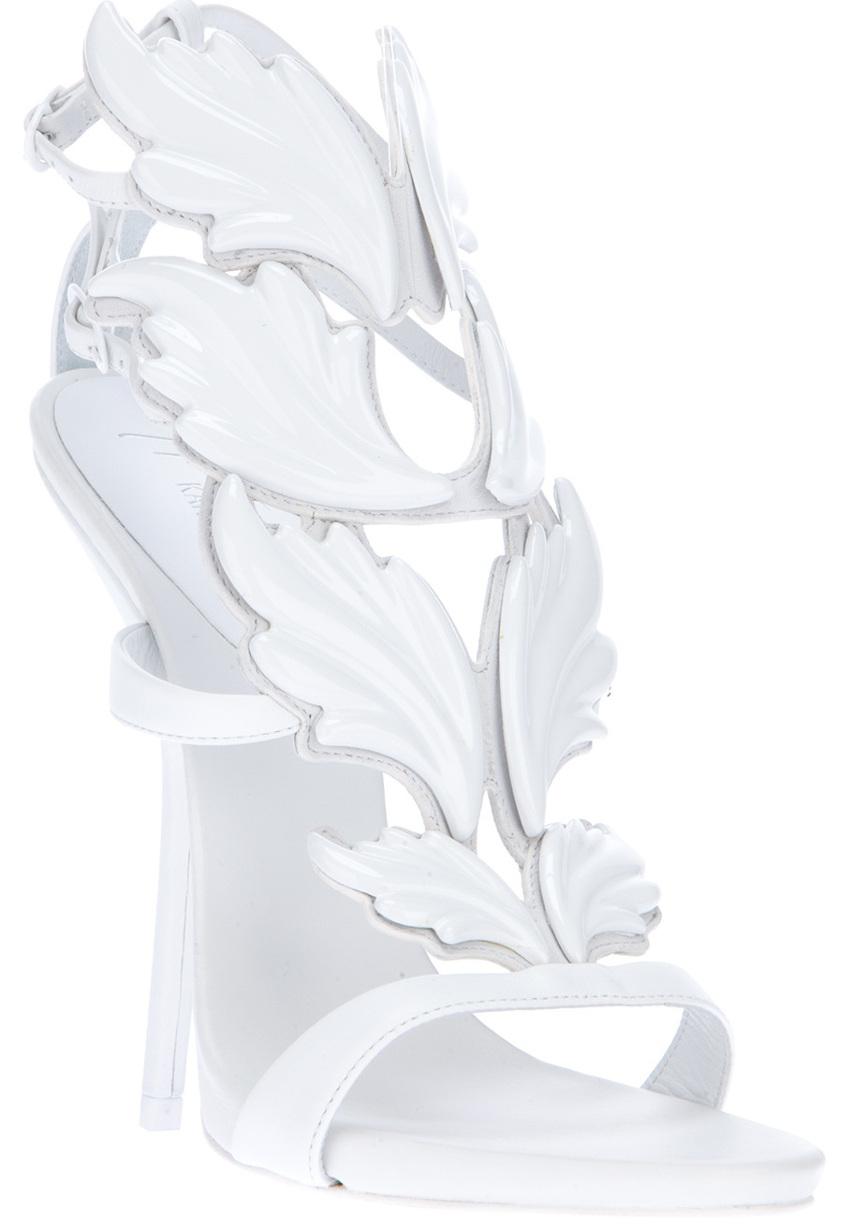 It's becoming increasingly difficult to keep Kanye West out of what passes for news these days. The latest rumour doing the rounds is that he's been pestering Anna Wintour to put his pregnant girlfriend Kim Kardashian on the cover of Vogue. That may prove difficult as the rumour mill also tells us that Anna doesn't like Kim at all. The word "hate" has even been mentioned. Shock, horror, headlines etc.
Anyhow, back to Kanye. The musician / designer has collaborated again with Giuseppe Zanotti to produce a pair of heels (the last time produced a somewhat mixed, and very expensive result). This time around, the white leather sandals West and Zanotti have designed feature sculpted ceramic flame panels on their front, which we've also seen described as ceramic "leaf detailing." Either way, the heels are intended to echo the graphics that appear on the cover of West's "Cruel Summer" album (available from Amazon, $11.99).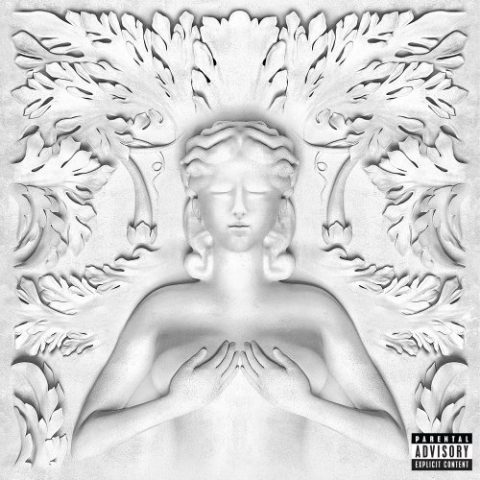 Which, it's fair to say, they probably do. These shoes have a 13.5cm (5.3 inch) leather covered, inwardly curved stiletto heel with a small 1cm (0.4 inch) platform. Designed towards the end of last year, they are made of 100% calfskin leather and currently available in limited sizes to be Farfetched from Paris for US$1,364.