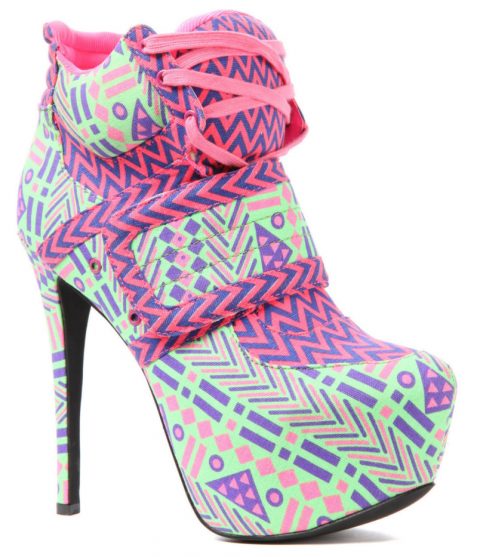 [UPDATE, April 2016: These sneaker heels are no longer available and links have been removed.]
There's a definite gap in the market for sneaker high heels, but it is slowly being filled. We've earlier reported that Nike don't make sneaker heels (although they do say they will keep the concept under review pending demand) and Adidas have only entered the scene on a limited basis. That's allowed other labels to fill the niche, and recently the quality and range of these sporty stilettos has exploded.
Last week we looked at ZiGi Girl's take on the stiletto sports shoe and today's find is from Privileged. The sneaker aspects come from the padded collar and tongue, waxed laces and wide velcro strap closure whereas the heel is a full 6 inch stiletto with a 3 inch hidden platform. The shoe is finished with a cushioned insole of course for added comfort when shooting hoops.
The colour scheme of this high heel sneaker is a tribal print canvas upper seen here in pink and lime. The pump is also available in white with a hologram trim, gold, an army print, and a black multi-coloured look (see more images below).
[UPDATE: In August 2013, this Privileged shoe retailed for only $100 at Karmaloop but it is no longer available as at April 2016. If the shoe becomes available again, a link will be added.]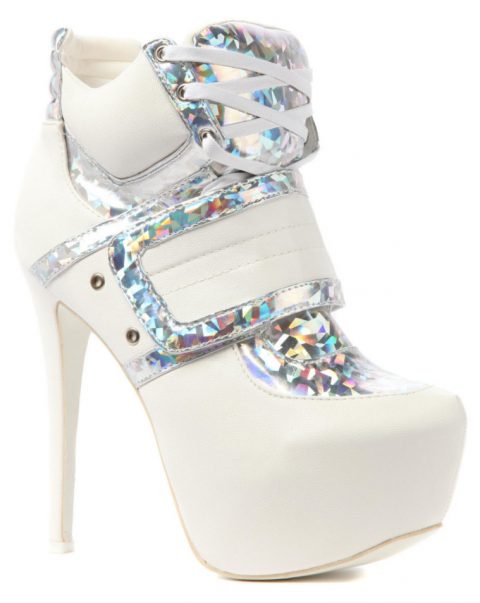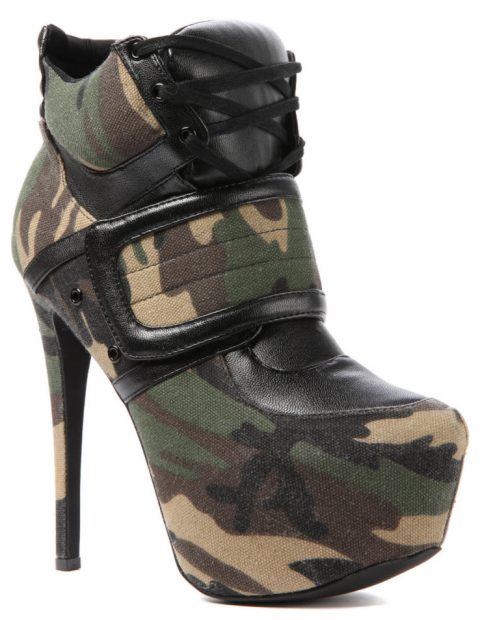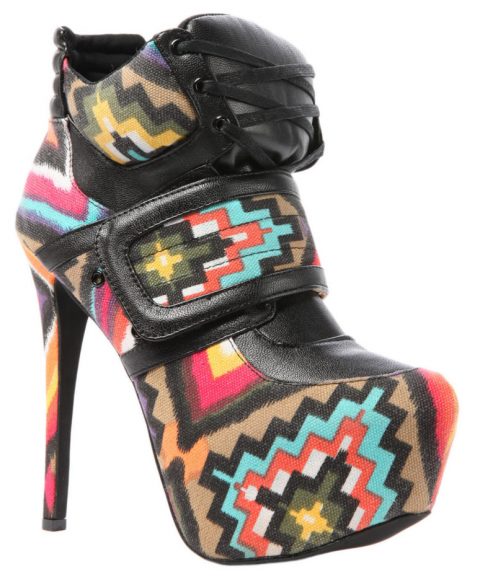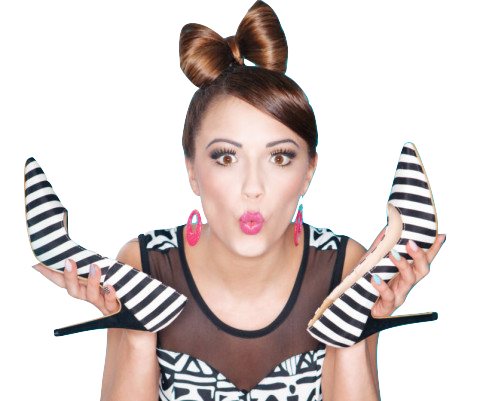 Learn to walk in high heels more comfortably
Master the skill of walking in heels without wearing them every day!